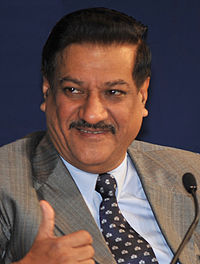 Nagpur Today News: The Chief Minister Prithviraj Chavan admitted on Friday, the concluding day of the winter assembly session, that the petty relief to various issues concerning Vidarbha would not help and the grass root improvement is necessary to fix the prevailing problems. He announced the marathon meeting of Vidarbha MLAs from all the parties in January next year to take the final call in this regard.
Various issues concerning Vidarbha like backlog, incomplete irrigational schemes, electricity production and distribution, water conservation, agricultural crisis, educational, industrial and employment problems were discussed in the assembly on Friday.
Replying to this effect in the assembly, Chavan lamented that the short term assembly session is not suffice to meet the urgency regarding the issues and hence a separate meeting of ruling and opposition MLAs from Vidarbha would be conducted in January to come up with the concrete plan. In the meeting the MLAs would put forth the problem prevailing in their respective regions and then the discussion would be held to prescribe the permanent solution to the problem.
Chavan said that provision would be made to complete the impending sub projects of the large scale projects for which there will be extra allocation of Rs 700-800 crores in the general budget. He said that there is an urgent need to increase purchasing power in order to improvise the state's financial health and clear Vidarbha's backlog.
SEZ's a flop show : CM
He admitted that the Special Economic Zones could not find much takers in Maharashtra and hence the land allotted for the purpose would be taken back to develop educational, health and residential facilities there.
He said that a survey would also be carried out to provide regular pattas to the slum residents of Nagpur.