Nagpur Today.
Bollywood actresses Alia Bhatt along with her co-star Arjun Kapoor were in the city to promote their latest film "2 States – story of my marriage". The movie is based on Chetan Bhagat novel. A press conference was organized at Cinemax of Sitabuldi. The film is directed by Abhishek Varman and is produced by Sajid Nadiadwala and Karan Johar. The film is scheduled to hit the silver screen on April, 18, 2014. It also stars, Amrita Singh, Revathi, Ronit Roy, Shiv Kumar Subramaniam, Sharang Natarajan and Ankit Chitralaru among others.
Talking about the movie Arjun Kapoor said that "the film is a complete entertainer and people will enjoy the movie. He added that the whole team has strived to make a good movie for the audience. Arjun Kapoor said that it is a romantic movie with a message too in the end. However, he added that the main motive is to entertain the public." When asked about getting paired with Alia and the experience of working with her, co-actor Arjun said that Alia is a very good actress and has a very bright future. He said that he enjoyed working with Alia and will love to work with her in future also.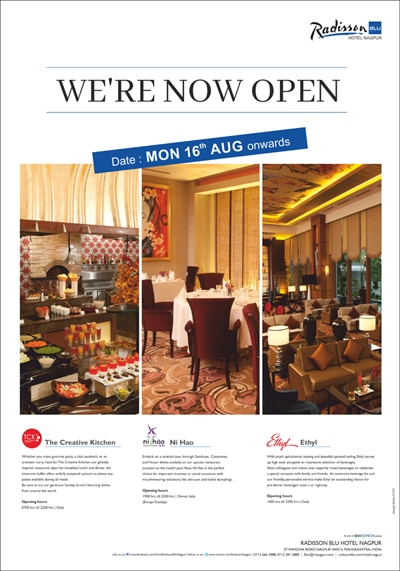 Actress Alia Bhatt talked about the platform of the movie with the media personal and said that "this movie is the adaptation of Chetan Bhagats novel Two States and the story is same as in the novel. She added that she is looking forward to get good response from the audience. She hoped that, like the novel the movie too will be a hit. " Replying to a question about her experience with Arjun, Alia said that Arjun is a genuine person and a dedicated actor. She added that she got to learn a lot from him.
The soundtrack is composed by Shankar-Ehsaan-Loy, while the lyrics are penned by Amitabh Bhattacharya. The songs of the movie are already hit. Since the Chetan Bhagat's novel 2-States was an instant hit, the actors and the entire cast and crew are hoping that the movie too will hit the box office. Now the box office results will tell how much the adaptation of novel in movie is accepted by the public.
The event was coordinated by in Nagpur by Sanjay Kukreja of Balaji Entertainments.