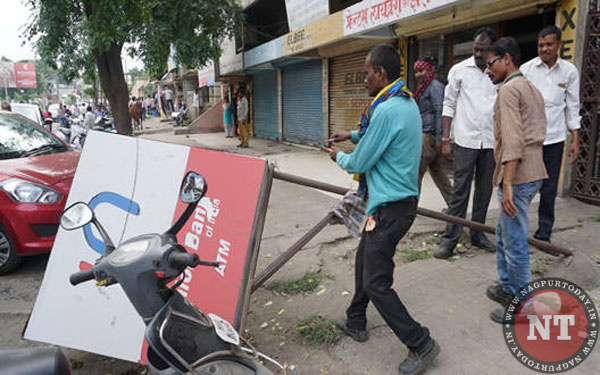 NAGPUR: While the anti-encroachment squad was removing many illegal religious structures on Tuesday, another squad demolished the illegal construction done by Al Zam restaurant on Shankar Nagar Road under the drive launched by NMC Commissioner Virendra Singh to clear all footpaths in the city.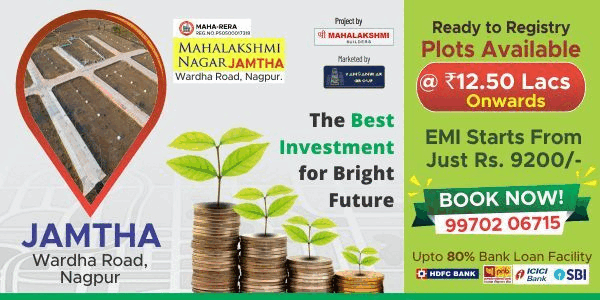 When the squad along with police force reached the near hotel in Dharampeth zone, a panic-like situation was created among the vendors running businesses on footpaths and also those who had made illegal sheds in front of their establishments. The small vendors started removing material from the footpaths at their own. The Squad demolished the illegal construction made by the hotel owner and also removed illegal sheds from the area.
Those present during the action were NMC enforcement department chief Ashok Patil, enforcement inspector Sanjay Kamble, Jamshed Ali, Manzur Shah, Nitin Manthanwar, Vijay Zarkhede and others.
Two truckloads of material seized
As per information, the NMC squad, after taking action at Al Zam Zam restaurant, conducted the drive from Shivaji Nagar to Dharampeth to Ram Nagar and seized two truckloads of material from roads and footpaths.
Anti-encroachment drive at Golibar Chowk
A team of enforcement department also took action against encroachment at Golibar Chowk in Satranjipura zone. The shop owners in the area had started spreading material on footpaths and roads after opening their shops since morning. But when the squad reached there, they started removing the material. The squad though didn't seized any material but removed around nine sheds in the area. The squad took action from Golibar Chowk to Panchpaoli bridge to Thakkargram.