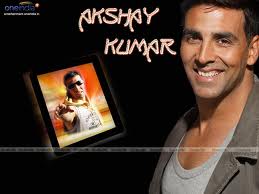 The International Film Festival of India (IFFI) returns in its 43rd edition with a special showcase on the completion of a hundred years of Indian cinema. The cinema of the country which took its first steps with the stalwart Dadasaheb Phalke's feature film RAJA HARISHCHANDRA in 1913, will showcase a selection of movies from mainstream and regional Indian cinema along with a selection of world movies in its Centenary Year.
The 11 Day Festival which kicks start on November 20, 2012, will be inaugurated by superstar Akshay Kumar.
Shri Shankar Mohan, Festival Director, International Film Festival of India quotes, "It gives us great pleasure to announce the 43rd International Film Festival of India. In its latest iteration, the festival promises to bring together Indian cinematic geniuses, International cinema, interaction with cinema luminaries and an extension of the magic of cinema.
This edition of IFFI is also special and closer to our hearts as we are celebrating a hundred years of Indian cinema this year which provides us an opportunity to showcase the wonders of Indian cinema over the years. This presentation will appraise the general public and cine-lovers, both national and international on the growth and emergence of Indian cinema and would help them appreciate the constituents which go on to make the Indian cinema industry, the biggest in the world."
We are also proud to have Akshay Kumar who would formally inaugurate the 10 day extravaganza of 43rd IFFI on November 20 at Kala Academy."
The 43rd Edition will showcase acclaimed movies from various sections like International Competition, Cinema of the World, Foreign Retrospectives, Tributes, Country Focus, Indian Panorama, Indian Retrospectives & Tributes, Technical Workshops, Specially curated thematic packages, Best of Festival Pictures, Animation & 3D cinema, & Film Bazaar; which involves a total screening of more than two hundred movies over the two-week spread.
Lets talk about OMG;Providing an opportunity to cine lovers to experience the best of Indian and world cinema, the marquee event of the Indian cinema industry will pay a special tribute to the completion of a hundred years of Indian cinema, where a jury choice of cinema will be cited with a special 'Centenary Award' comprising a Silver Peacock, Certificate and a cash prize of Rs. 10,00,000/-, which is to be given to a feature film that reflects a new paradigm in motion pictures in terms of aesthetics, technique or technological innovation.
Celebrating India's cinematic journey over the past years, the festival will present jury awards which recognizes the best creativity in the cinematic sphere as adjudged by an international jury.
The recipients of the marquee awards will be announced on the closing ceremony on 30th of November 2012, which will be attended by the who's who of the cinematic world and luminaries from the creative fields which include Mira Nair, Kim Ki-duk, Ashok Amritraj, Tabu, Kailash Kher, Saroj Khan, etc and Ofcourse Akshay deserves it.
Suhani Vanjani