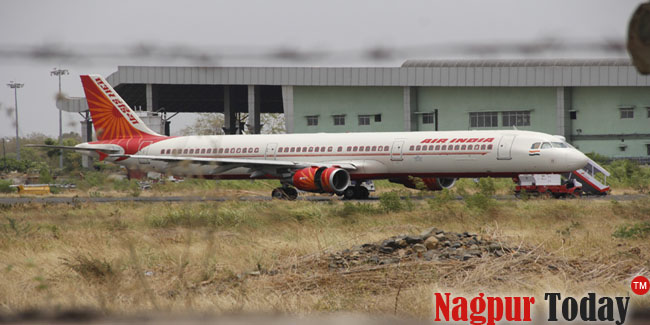 Nagpur News: An Air India flight from Visakhapatnam-Delhi made an emergency landing in Nagpur following some technical snag.
In the early hours of Morning ,according to sources at the airport, the air traffic control (ATC) declared a full emergency to the aircraft and gave it top priority to land to prevent any further failure.
120 passengers were sitting in the Air India flight. All the passengers are safe and noone is reported hurt. Air India flight that made emergency landing faced hydraulic failure.
Aircraft engineers are working to rectify the problem and airport authorities has confirmed within 2 hours the problem will be resolved. Passengers are waiting at the airport as no alternative arrangements have been made till yet.