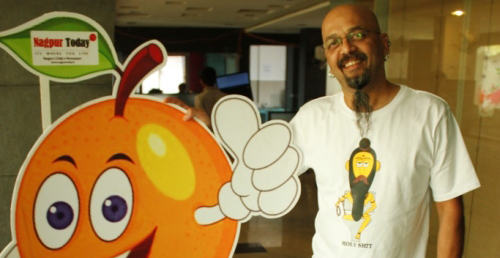 AGNEE is known for its deeply-rooted Indian sound, hummable tunes and live wire performances, and has released a series of super hits including Sadho Re, Kabira, the Splits villa Theme Song and the Roadies Theme Song.
Today Nitin Joshi – Sound Engineer for Agnee visited Nagpur Today, and shared his heart for the City, Friends, Music & Agnee.
A student from Hadas High School never thought tha his journey from a cassette store in Nagpur wil take him so long in his career where he would get to take care of sound with ace singer & Composers like Agnee, KK, and many.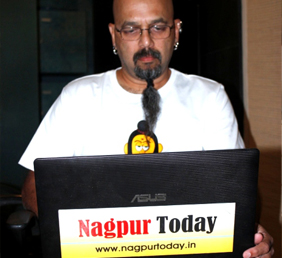 Nitin remembers his old days in Nagpur says "OMG ,the city has changed so much and I am happy for it ,the best thing I like being here is my old friends to whom I don't get to meet ".
Adding to his thought for aspirants who want to make Sound Engineering a profession he said "I never went a school however today there are many such professional schools who deliver super specialized trainings which makes one educated and saves time".
Nitin who have also been a professor of Microbiology says "Do you what you want to do ,initially I also followed my educational upbringings but then I followed my heart ".
"Today evening Nagpur will just rock, Agnee have always been touching people's heart with a mix of Indian-Western  Style of Music , the sound is all set ,the lights are all set ,the band is ready we are just waiting for the clock to tick, SO come one –Come all ". says Nitin Joshi
: Yash Raj Trivedi