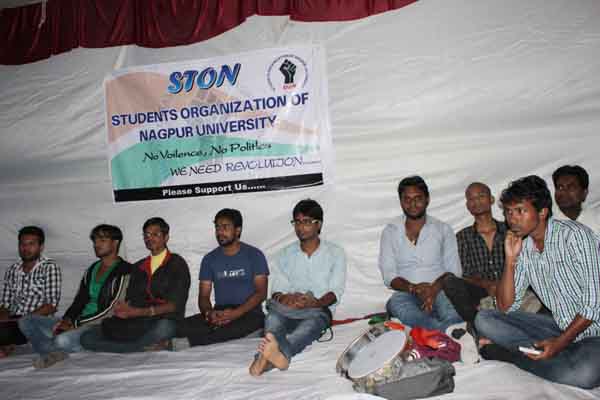 Nagpur News: A section of engineering students, who have resorted to indefinite hunger strike since past 8 days for meeting their 21 demands by the Rashtrasant Tukdoji Maharaj Nagpur Unversity (RTMNU), have reiterated their resolve to continue the agitation till September 4. The students are on hunger strike at Samvidhan Chowk (RBI) Square under the banner of Students Organization of Nagpur University (STON). "It will be do or die battle till the RTMNU meets our all the demands," STON said
Meanwhile, the STON call for engineering college "Bandh" received 100 percent response in Wardha and mixed response in Nagpur and Chandrapur. Some engineering colleges in Nagpur fined Rs 500 for abstention to desist them from participating in the agitation.
These students were totally unsatisfied by the decision taken by the RTMNU on Carry On alternative on Thursday. The Board of Examination meeting held on Thursday had decided on allow to keep term formula (ATKT) instead of carry on demand of the students. In a relief, given to the students who could not clear papers of 3rd & 4th semesters and 5th & 6th semesters, would get admission in 5th and 7th semester respectively. They can also attend regular classes and practicals.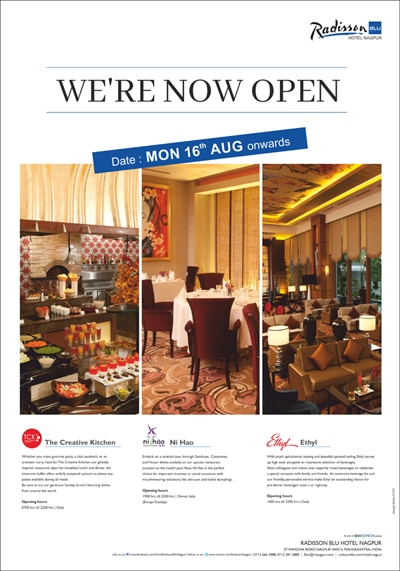 Also model answer sheets will be provided to evaluaters for all engineering semesters. Students can apply for revaluation without being demanded photocopies. These were some of the prominent demands of the student for which university worked out the solutions.
A panel has been constituted under K C Deshmukh Committee to recommend on reduction on fees. However, the agitating students under STON have been opposing the decisions and are continuing with the strike.
The representatives of STON informed that the hunger strike will continue till they get a written assurance from RTMNU that their demands will be met. 13 students are still firm on their fast, with one student Akash Isadkar being unwell, was hospitalised in GMCH, Nagpur on Thursday. However, the hospital doctors treated him shabbily as the ward he was admitted lacked even a ceiling fan.