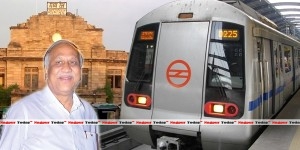 Nagpur News.
Central Government's Ministry of Urban Development has accorded 'in-principle' approval to the 38 kms long Nagpur Metro Rail Project on Tuesday. Nagpur MP Vilas Muttemwar who has been following the project since 2000 has welcomed the move and looked forward to get its foundation stone laid at the hands of Prime Minister Manmohan Singh and UPA chairman Sonia Gandhi before February 25.
Union Minister for Urban Development Kamal Nath has 'in-principle' approved the project which will improve the public transport system in Nagpur. Nagpur Metro Rail Project will cover a length of 38.215 km along two corridors – North to South corridor will cover 19.658 km from Automotive Square to MIHAN and East-West corridor to cover 18.557 km from Prajapati Nagar to Lokmanya Nagar.
The state government has proposed to implement the project through a Special Purpose Vehicle, equally and jointly owned by Centre and the State.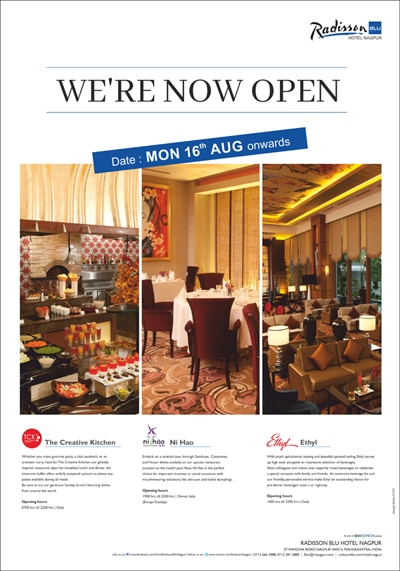 Muttemwar meets Sonia Gandhi
Talking to Nagpur Today, Vilas Muttemwar has extended his thanks to the Centre for giving speedy 'in principle' approval to the project. He said now efforts would be made to lay the foundation stone before February 25. "I have met Sonia Gandhi today and requested her to visit Nagpur to lay the foundation stone. I have also asked the Chief Minister Prithviraj Chavan to send formal invite to Sonia Gandhi for the same. Now we want this project to streamline fast as it will stand the fate of Nagpur and bring the biggest multidimensional development in Nagpur."
He said, "It is the good beginning and once the first phase of the project is completed we will try to extend it further. At present we are trying to get Soniaji or Prime Minister to come to lay the foundation stone as it is the project initiated by UPA. I have been following this project since 2000 and I must state that UPA has fulfilled the promise it made in 2009 elections."
Muttemwar said that Nagpur Metro Rail Project is purely in line with former President APJ Abdul Kalam's vision that the cities having population over 1 million should have metro rails by 2020 and we are very much close to achieving this dream. By 2020 we will see the project completed."
When asked whether he had initiated the project alone Muttemwar said, "It's a collective effort from state government, central government and public representative. I have initiated the project in early 2000. Since then we had seen 4 NIT Chairmen, 4 Collectors, 4 Guardian Ministers and 4 Chief Ministers but there had to be someone to carry the project forward and keep trying till the efforts bear some fruits."
In the approval letter sent to the Principal Secretary of state government's Urban Development Department, Under Secretary to the Government of India Ramesh Chand Meena has asked the state government to carry out various reforms in the field of urban transport for implementing the project. It stated that the Special Purpose Vehicle (SPV) should have full time Managing Director and minimum three full time functional Directors – Director (Rolling Stock & Systems), Director (Works) and Director (Finance). It also asked the state government to ensure price based measures to promote and facilitate maximum commuters in metro rail as part of integrated traffic rationalization plan and comprehensive mobility plan for the city.
The letter said a single department at city level should be nominated to deal with all urban transport issues and a dedicated urban transport fund should be set up. The state government should also provide common mobility card to provide integrated ticketing and seamless travel across all modes and all operators in the city
On Tuesday, NIT Chairman Praveen Darade, who has earned the title of metro man for consistently pursuing with the much-awaited metro rail project, has made a budgetary allocation of Rs 75 crore for the project. The NIT is the nodal agency for the project. The detailed project report (DPR), prepared by the Delhi Metro Rail Company (DMRC), was recently submitted to the State government by NIT.