20,000 residents turned to Daily from Alternate Supply
Nagpur: For the residents of Pardi-I and II command area (Lakadganj Zone), the areas located on tail end of Bhandara Road, now low pressure & alternate day water that too contaminated is not a problem anymore.
After a long wait of almost 15 years, over 20,000 residents of areas like Mahajanpura, Matangpura, Sarai Mohalla, Udiya Mohalla, Bhandewadi, Sadguru Nagar, Hanuman Nagar, Gajanan Maharaj Mandir Area, Koshtipura, Dablewadi, Ram Mandir Area, Bhawani Nagar, Taalpura, Balaji Nagar, Ashok Nagar, Kajal Bar area, Punapur Village, Bharatwada Village, etc. have recently started receiving daily water supply with adequate pressure and that too for almost 1.30 Hrs.
Residents here informed that since year 2000 and more these people have suffered various kinds of water issues like alternate day water supply and that too for just 20 to 30 minutes & contaminated water that too with extremely low pressure etc. But now all this has become a thing of past.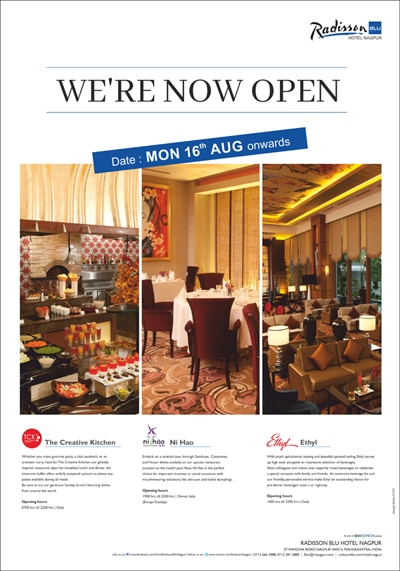 Corporator of the area Purushottam Hajare said, "Earlier people had too many complaints regarding pressure and water quality. We brought this issue to the notice of NMC-OCW and they started taking action. Today, there are hardly any complaints regarding water. OCW officials are always on their toes for help. Any lodged complaint is attended immediately. I am satisfied with the improvement and with the officers."
Another corporator Kumudini Kaikade said," There are many areas where the low pressure issue is still existent. People especially from Punapur area are still facing water problems. Lot needs to be done in my Prabhag"
Recently we surveyed the area with NMC-OCW officials for almost 4 days for resolving water related issues, She stated.
As per experts, earlier these areas use to get water supply from Subhan Nagar ESR. The water had to travel a long distance creating low pressure water supply for the areas which were already suffering from alternate day water supply.
NMC-OCW experts took this challenge and started various technical activities like proper valve operation, made new 15 interconnections for effective travel of water. Meanwhile, the Pardi ESR- I was to be commissioned in the month of August 2015 and Pardi- II ESR was commissioned in the moth of Jan-16., which remarkably improved water supply in these areas.
With Pardi-I ESR in operation, another 17 NIT Layouts of Pardi II ESR Command area were also charged and more that 500 connections were allotted in these layouts which also are receiving water daily.
Around 3 months of hard work, the complete command Area started receiving water supply daily. In between, NMC-OCW also plugged approx. 15 to 20 leakages on distribution network which also plugged source of contamination.
The dwellers of these areas certify this improvement whole-heartedly. Saroj Mendhe, resident of Bhandewadi Station Road, said that
for more than last 15-years they suffered a lot. Earlier, they used to receive water supply on every alternate day and that too with low pressure. "Eak gundi pani bharne ko eak ghanta lagta tha, upar se zagde alag" , She said and added that. " Aab pani roj aur badhiya dhar se milta hain." (Now situation has been changed and we are getting daily water with adequate pressure)
Sunil Upare told that since last many years , the supply was alternate day and the duration was short too. The water was with low pressure. Thus, it was almost impossible to store sufficient water till the next supply. But now the duration has improved in addition to the daily supply.
Tarabai Landge mentioned that the water received earlier was so impure that it used to have foul odour. It always posed threat to their health. But, with NMC-OCW's efforts, now they are receiving good quality water every day. She said they are satisfied now.
Lata Annapurne who lives at the tail end of the pipeline has also started receiving clean and sufficient water after the technical interventions of NMC-OCW. Echoing similar views Mrs Kusum Nakhate also admitted that the water supply has shown improvement. They suffered badly for 5 years. But since past 3-4 months the situation has bettered.
This positive picture has a flip-side of illegal consumers (unregistered consumers) as well. Large number of illegal water users are in this area.They also use booster pumps. The efforts of NMC-OCW are evident from the improvement but they can be even more impactful if all the consumers get themselves registered and pay for the water that they use, they added.
Alongwith residents of Lakadganj, NMC-OCW have also appealed all the consumers to get their water connection regularised by visiting the NMC –OCW zone offices and avoid action of disconnection.