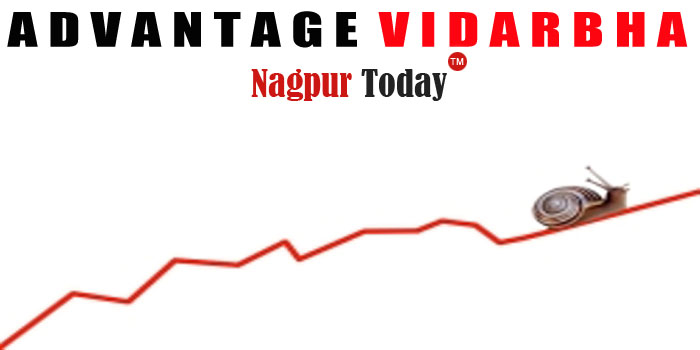 Even as the dates for much hyped Advantage Vidarbha to be held in Nagpur are being constantly shuffled, the leaders in power seem less bothered for its success. Earlier Advantage Vidarbha was scheduled in November last year, which was later postponed to February 1 and 2 this year. Now State Industries Minister Narayan Rane further pushed it to February 25 and 26. Hopefully the freshly announced dates remain final.
The steady fluctuations in finalizing the dates clearly indicates the disinterest of the leaders as happened way back in 2010 when Advantage Vidarbha was organized with much hoopla but nothing concrete could be initiated yet.
This year too, local Industries Associations are having mixed reactions over the ambitious event that claims to fuel in fresh investments of Rs 10,800 crore in the form of industrial development in Vidarbha.
Vidarbha State on Economic Consideration
As Vidarbha Economic Development (VED) President Devendra Parekh puts it, "Any effort which aims at developing Vidarbha is welcome and we duly support any such move. More industrialists should come and join in the development process of Vidarbha but the problem is that the Chief Minister does not have time to focus on the issues concerning Vidarbha."
Commenting on Advantage Vidarbha, Parekh said that it is not important that who is conducting the event but what Vidarbha is gaining should be looked into. Mining and Mineral Industry would naturally flow given the availability of resources in the region, and industrialists from automobiles, textiles and tourism should be invited to set up their business here. Chief Minister should take personal interest in escorting the leading sectors to Vidarbha.
Ironically, he commented that Chief Minister remains busy in western Maharashtra's affairs and more inclined towards development there. He strongly recommended that unless separate Vidarbha is formed development would remain a far-fetched dream.
Citing an example of Gujarat, he said Maharashtra CM should do what Gujarat CM Narendra Modi has done in his state. Even neighboring states like Madhya Pradesh and Chhattisgarh had acted in tune with the industrial requirement and the result is for all to see. Two prominent groups from Punjab had opened their plants in Hoshangabad and Itarsi in Madhya Pradesh. Power in Chhattisgarh is available to industrialist at much cheaper price as compared to what is given to industrialist in Vidarbha, he lamented adding that perhaps this is the reason why labourers from Chhattisgarh have stopped migrating towards Vidarbha, for they are getting better opportunities in their homeland only.
He reiterated the demand for statehood to Vidarbha on economic consideration and firmed that events like Advantage Vidarbha should be held every year which could bring ample job opportunities.
NVCC aiming at Rs 15,000 crore
Dipen Agarwal, president of Nag Vidarbha Chamber of Commerce is quite hopeful of the success of the event. Against the committed investment of Rs 10,800 crore he exuded confidence that the event would flow in the investment of Rs 15,000 crore. He stressed the need to market Vidarbha for national and international exposure. He said that most of the bigger investments often move towards western Maharashtra whereas Vidarbha remains empty handed.  He said that along with legible responsibility of state government to follow up the decisions taken in the event it is also the moral responsibility of local industries associations to keep the politics aside and come forward in larger interest of Vidarbha.
Commenting on few of the association heads expressing their anguish at ignoring them in the event, he clarified that one should see the larger perspective. The existing industries are already there but Advantage Vidarbha is more about inviting new industrialists to pump in their money.
Besides automobiles, Agrawal hoped for fresh investment in textiles and softwares.
Butibori Manufacturing Association out of game?
Hemant Ambaselkar, President of Butibori Manufacturing Association is quite dissented about the fact that MIDC has purposely kept BMA along with MIDC Industries Association (MIA) out of Advantage Vidarbha and deliberately given more weight to Vidarbha Industries Association, which has allegedly promised the gala dinner of Rs 10 lakh for the event. He said that instead of wasting money upon useless things, MIDC should try to better the facilities in Butibori which has the cluster of 700 industrial units and Hingna which has about 1200 units operating.
Ambaselkar said that he had suggested starting atleast 5 buses which were allotted under JNNURM and currently lying defunct at Kamptee, from Butibori. This would may facilitate the transportation but all his advice fell on deaf ears. He said that Advantage Vidarbha should not be about gala dinner but should focus on recognizing young entrepreneurs and providing jobs to them. This will help more investors to look positively towards establishing their units in Vidarbha.
VIA playing smart
Vidarbha Industries Association President Prafull Doshi preferred not to speak anything in this regard. When Nagpur Today tried to contact him on his cell, he deliberately avoided the calls and excused himself for being busy in meeting. He later switched off his cell.