Nagpur News: The process of admissions to the courses of M.A. (Mass Communication), Bachelor of Journalism and Post Graduate Diploma in Video Programming has started at the Department of Mass Communication, Rashtrasant Tukadoji Mahraj Nagpur University, in the university campus on Amravati road.
With a stress on practical training, the syllabi are aimed at preparing students from any graduation stream for careers in newspapers and magazines, television, radio and web-based media apart from Advertising and Corporate Communications/ Public Relations. Submission of reports, projects and assignments are a regular part of the curriculum.
The Department of Mass Communication is fully geared up to provide teaching and training as per the new requirements of the syllabus as well as the current trends in the media industry. For example, the Department has recently procured the latest hardware and software required for video editing.
Besides, the Department provides exposure to the students in terms of specialised workshops in areas such as video editing, TV production, Advertisment-Making, Page Making on Computer, etc. These training programmes are conducted by experts from the industry.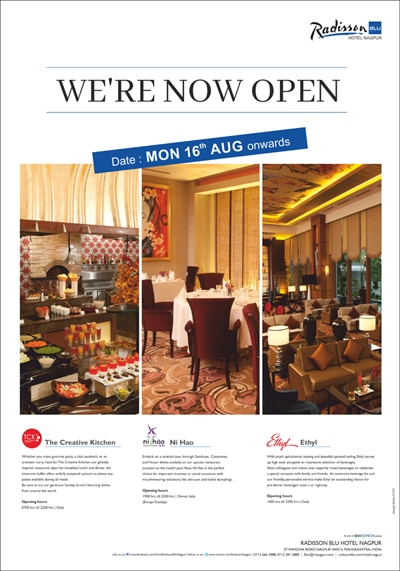 Students are trained as newspaper and TV reporters, web content creators and managers, copy editors, presenters, anchors, news producers, video editors, cinematographers and cameramen. News writing and reporting, advertisement design and copy-writing, script-writing and various formats such as spot interviews, talk shows, interviews, discussions, game and reality shows, and documentaries are also part of the course content. Professionals are also created in the rapidly-growing and highly-paid field of Public Relations and Corporate Communications.
Students are also placed in leading media organizations, as per their specialization, for month-long intership programmes. In terms of placement, the Department gets strong support from its alumni who are holding top positions across the country and abroad.
Sale of application forms and registration for admission is being done between 11.30 am and 4.30 pm on working days, at the Department's premises in the University's Mahatma Jyotiba Phule Educational (PGTD) Campus on Amravati Road.
Further details may be had by calling 0712-2500085 or 9422806372.