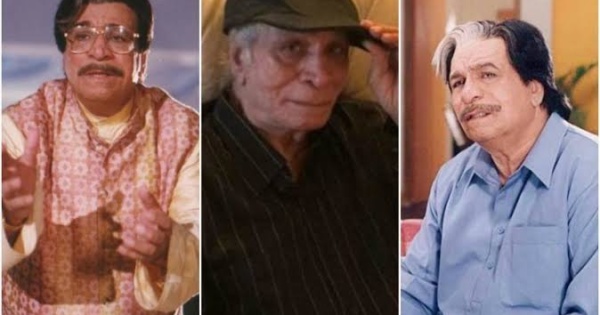 Mumbai: Veteran actor Kader Khan has passed away in a hospital in Canada after prolonged illness. The 81-year-old was transferred from a regular ventilator to a special BiPAP ventilator after he complained of breathlessness. The news was shared by a family member with news agency IANS on Tuesday morning. Earlier, the rumours of his death started doing rounds on the social media which were dismissed by his son Sarfaraz who was by his ailing father's side in Canada. Kader Khan was being taken care by his son and daughter-in-law.
Kader, 81, is survived by his wife Hajra, son Sarfaraz, daughter-in-law, and grandchildren. According to Ahmed Khan, a close relative, he passed away around 4 a.m. (IST). He said the last rites will be held in a Toronto cemetery later in the day.
Earlier, megastar Amitabh Bachchan prayed for his speedy recovery when he came to know about his former colleague's health condition. He wrote, '"Kader Khan… actor writer of immense talent… lies ill in Hospital… Prayer and duas for his well being and recovery… Saw him perform on stage, welcomed him and his prolific writing for my films. Great company, a libran and many not know, taught Mathematics.'
According to his son, Kader Khan had undergone a knee surgery. The surgery was successful, but the actor wasn't able to walk properly. He showed the symptoms of pneumonia and wasn't able to talk.
"The surgery did not go wrong. It was just that my father refused to get up after the surgery. We were told that he has to make an effort and try to start walking from the next day. He just didn't do that and…" said Sarfaraz