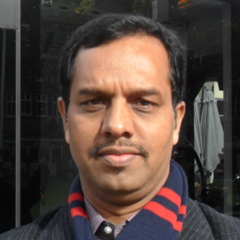 Right since the inception of CREDAI Nagpur – city arm of Confederation of Real Estate Developers across India – the real estate scenario in Nagpur witnessed major transformation involving high degree of transparency towards larger section of people. Not only it covered the periphery of builders' interest, CREDAI Nagpur through its varied members ensured that right deal reaches to every real estate buyer.
Nagpur Today recently had the detailed discussion with the Hon'ble Secretary of CREDAI, Nagpur Anil Nair, who is also the chairman of city's prestigious Pioneer Group.
In the marathon round talks Anil Nair shared almost everything CREDAI is serving for the common cause and for its member community. The Excerpts,
Nagpur Today : What is the significance of CREDAI in Nagpur?
Anil Nair : CREDAI is an organization of builders and developers working in Real estate industry. We are the Nagpur chapter which is affiliated to CREDAI Maharashtra, that is the state unit, and state unit is related to CREDAI Nationals. There are 25 State chapters and 113 City chapters affiliated to CREDAI National. CREDAI National,is governing on the activities of builders and developers. It takes due care of the problems faced by the industries. And it brings about the indirect interaction between the government and the builders and helps to tackle all the issues that come to the industries.
Nagpur Today  : Please tell us in brief about your involvement in CREDAI?
Anil Nair  : I'm the honorary secretary of Nagpur Chapter. At CREDAI Nagpur, we are 250 members and  all over India being there are  around 9000 members. Builders become member of this organization because they come in contact with their industry counterparts and  become aware of the problems faced by the industry and get ready  to deal with the problems faced by Industries at local level. So basically, at local level whatsoever the problem arises, we do strive to see that we handle them with due satisfaction of members.
Nagpur Today : What is the key motive of CREDAI?
Anil Nair : CREDAI is basically the organization that acts as a bridge between the Real Estate industry and the government. Asper the requirements of time the Govt impose various  amendments or rules or laws, which is studied by CREDAI and then they  brief the government with Statistics and logic and and try to change it, or more precisely we try to make sure that they suit to he industry in general
Nagpur Today: Give us a few details about the memberships in CREDAI?
Anil Nair: Till the time a builder is into this profession he sustains to be a member. There is a subscription fees of Rs. 50,000 that is charged at the time of enrollment, and further yearly approximately Rs. 15,000.
Nagpur Today : In what ways is the involvement of government in CREDAI?
Anil Nair : As I've told before, CREDAI is an organization of members of builder community; hence any governmental organization cannot be a part of this. We being a trusted and efficient organization, the Government in fact asks us and considers our opinions and verdicts for any amendments to be introduced. I'll again say that this organization is looked at as a bridge, and this is how it acts.
Nagpur Today : Which governmental policies make the CREDAI members suffer?
Anil Nair: CREDAI being a non-government organization, its members obviously face problems due to governmental policies. The basic problem of taxation is one reason due to which problems persist in today's era. Mainly the problem is that it becomes a barrier in making profits or the turnover of the industry
Nagpur Today : Recently the petrol rates have taken a hike, LBT took place, what comment do you have to make on this as a representative of CREDAI?
Anil Nair : This I feel is a very small subject; we need to look at the bigger picture. Real Estate Industry contributed to 5% of GDP. To give an idea about our 5% of GDP, I'll give the example of province of Delhi. Real Estate sector contributes by approximately 24,000 Crores of Direct Taxes through a business of over 3.0 Lac Crore , these statistics is just in Delhi, on basis of which you can assume the contribution all over India, which is huge! In spite of this major contribution, apart from Income Tax, we are imposed upon by taxes like service tax, VAT, LBT, etc, that is hampering this sector and industries. About 70% of India's total Income is invested into real estate sector. Then if these many taxes are imposed upon on us who contribute immensely to the profits, how will the income margin increases? Apparently, this sector should not be taxed, or the buyer should not be taxed. So basically CREDAI intends to represent such demands and the industrial status as well. Further if I talk about LBT, it is nice in place of Octroi, but it still needs to be simplified.
Nagpur Today  : What steps are being taken by CREDAI to overcome these problems?
Anil Nair : As an organization, we try and convince the government, towards the profit of Real Estate industry, as our members as well. Obviously, it is mandatory to follow the governmental rules. But still we step forward at governmental level and try to come to a feasible conclusion that shall be accounted for benefit of everyone. Government won't necessarily listen to us, but we make sure that we let them know that where the government is wrong according to us.
Nagpur Today : What shall be your advice to the customers of the members of CREDAI?
Anil Nair : Do make sure that you check whether the builder is a CREDAI member or not. Your half work is done here itself. Then check the building plan and legal aspects of the entire scenario.
Nagpur Today  : Which is the biggest achievement of CREDAI till date?
Anil Nair : CREDAI is constantly involved in bringing about positive changes. Hence all our achievements are big. This is our continuous process, and the list is long. For example,
Nagpur Today : As an individual if I ask, how much time do you daily dedicate to CREDAI?
Anil Nair : 3-4 hours daily.
Nagpur Today : In future where do you assume Nagpur CREDAI to be?
Anil Nair : CREDAI is an organization. It will sustain staying at the same position. But the membership keeps increasing with a good pace every year as and when people come to know about us and the benefits of being with us. We need not carry any membership drive ever; people themselves opt to be with us, as it is an organization for the industries, to protect their business. There are no such parameters, but every year there are around 25 new entries.