Nagpur.
Maharashtra Pradesh Congress President  Ashok Chavan has appointed  Abhijit Sapkal as General Secretary for Maharashtra Pradesh Congress Committee. Abhijit Sapkal is an old time congress worker and is an engineer by profession. His appointment was made after concurrence from Congress President Sonia  Gandhi. Abhijit Sapkal is a brother in law of Late Dr. Shrikant Jichkar.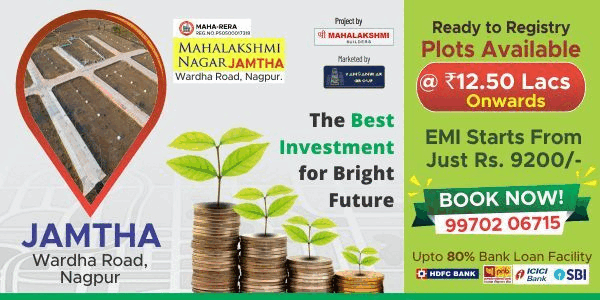 He has been an old congress worker and has been on various assignments as under –
Had worked with Dr. Shrikant Jichkar for tribal welfare in the Melghat region. He had set up communication systems through HAM radios between very remote tribal areas in the fight against Malnutrition. This project had turned around the situation drastically in the year 1993-1997. Abhijit Sapkal himself is an amateur radio member. A lot of remote villages were connected through wireless and Vsats.
He was part of the upliftment program of the Schools in Tribal areas.
He is an executive member of Central India Research Foundation for Social Economic and Political Affairs. He had actively participated in the 10+2 Career Guidance and Central India fitness movement under guidance of Dr.Jichkar. He is involved in the comprehensive research studies on socio- economic front.
He was appointed as an Congress party observer to Uttar Pradesh Lok Sabha and Assembly general election from the year 2009 to 2014. He had closely worked with a team headed by congress vice president Rahul ji Gandhi, along with AICC Gen Secy  Digvijay Singh  and AICC secy Avinash Pande.
He was part of the Congress team to states like Meghalay, Gujarat and lately to Assam. Till December 2015, he worked to set up an IT and social media network for Assam Congress under leadership of Avinash ji Pande.
Since September 2015 till today Abhijit Sapkal is working on a state level committee for IT and Social Media for Maharashtra Pradesh Congress Committee.
Being member of various engineering and environmental forums, he has been actively working on Green Buildings and sustainable energy optimization.
He was an active part of Marathi World Almanac 2004.
He thanked Congress president  Sonia Gandhi and Vice Presdient  Rahul Gandhi for this assignment. He met and thanked  Ashok Chavan for his appointment as General Secretary and the confidence shown in him by the party. While taking up this new responsibility, he offered his Salutations to Late Dr. Shrikant Jichkar.
His appointment was hailed by Abhijit Thakare, Anand Ingole, Nitin Mahatame, Chetan Vaze, Ashish Kulkarni, Atul Gudadhe, Bhavin Thakar, Gajendra Zalke, Indranil Bhaduri, Manohar Rao, Prafulla Chaudhari, Rahul Barua, Rohit Joshi, Rahul Wasudeva, Ajay Gajbhiye, Rohit Joshi, Sameer Kolte, Sarang Kayande, Sachin Phadnis, Umesh Raut, Thomas Cherian, Umesh Agrawal, Vishal Chawla and many others.