New Delhi.
On the same day as BJP made public its vision document there was the NGO AVAM  which made fresh allegations against AAP accepting donations from dubious parties smacking of Havala transactions and money laundering . They show cased plastic encased checks to prove their point. Later Finance Minister Arun Jaitley also spoke to the press and reiterated the accusations.
AAP came back all guns firing with a press conference that was addressed by Yogendra Yadav, Kumar Vishwas, Banker Meera Sanyal from Mumbai and two others.
AAP leader Ashish Khetan said the party was going to write a letter to the Chief Justice of India to set up an SIT to probe funding of the three political parties.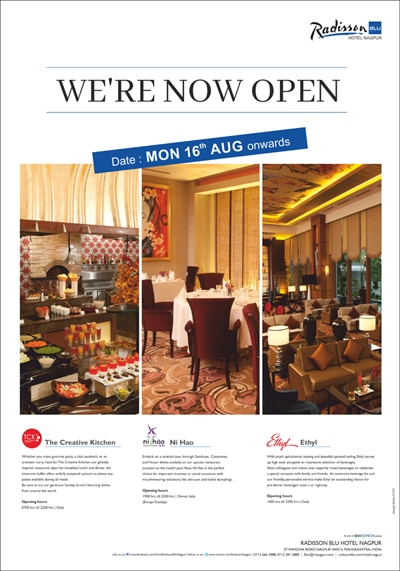 "The probe must cover complete donations of all the three parties including the ten and thousands of crores that the BJP and Congress have been receiving," he claimed.
"Since it is the matter of utmost importance vis-a-vis our democracy, we are writing a letter to Chief Justice of India requesting him to set up an SIT and monitor the probe," he said.
Yadav challenged the FM Jaitley to "stop acting like an opposition party and use the entire machinery of his Ministry that is at his disposal and probe the Donor companies if they are shell companies, or doing anything illegal. He can use the Enforcement Directorate, he can use the Income Tax Dept, he can apply FERA rules , he can rope in the CBI and expose the illegalities and the fraud. In fact as Finance Minister of the country ( who ought to be busy with the upcoming budget now) it is not just his right, it is his responsibility to do it. And if the AAP is also found culpable of any fraud they also should be taken to court".
Instead of using all these investigatory tools at their disposal if they are only holding press conferences and diverting attention from the real issues of Delhi they are just running 'mud smearing campaigns' as electioneering tactics at which they will fail, declared the AAP spokespersons.
"If we were interested in accepting and using black money, we would have taken cash and spent it as such, why would we  put it in a bank then take out checks and publish the names of the donors on our web site with details of amounts donated?" asked Kumar Vishwas.
Elaborating on the banking transactions Meera Sanyal said that India had one of the best Banking norms with transparent but strict systems and many rules followed to detect and prevent money laundering or money being routed in for terrorist funding. One cannot deposit more than Rs. 50,000 on a day without questions being asked, one cannot withdraw large sums without justification – so how could these companies use bank facilities if they were fraudulent? How were they registered, and given income tax numbers and PAN cards? How could they open back accounts? Even now, if one phone call goes from the Finance Minister's office to the CEO of the bank, he/she will have to disclose all details of the company based on which the FM's office can take action. Why are they not doing so?
She also said that as far as AAP as acceptor of donations is concerned their due diligence consists of doing the following:
    Accepting ONLY checks and not cash ( unless it is petty cash)
    Checking if the company is registered and has ROC
    Checking if it has an income tax number
    Checking if  the donor individual or company has a PAN card
We cannot ask for any more details beyond this – like what is the address at which he lives, if he/she is married and what the spouse does, what is the profit and loss statement and balance sheet of a donor company; all these are beyond the purview of the person / organization who is the recipient of the check. There are strict Banking norms relating to privacy of customers –which only the Government can over rule if there is any irregularity.
They also informed the media that strange things are happening and they are trying to implicate AAP through the checks they are receiving in the last few days. They received a check of Rs. 200/ from a Barack Obama! Clearly mischief makers are at work and they are being allowed to get away. An NRI AAP volunteer clarified that in USA impersonating a person is a very serious offense or felony and a person can be imprisoned for  up to 20 years for doing so. It was clearly not the recipient who was committing a felony but the person making such a check impersonating a famous person.
All this they concluded only points to one thing. That this whole 2 crore donation through 4 checks is a campaign / operation carried out by BJP, AVAM and the Donor Companies together that is why they will never be investigated, They accused the AVAM of being an offshoot  of the BJP and not a legitimate NGO.
In the last few days remaining of the election campaign BJP seems to have a two way strategy said Yadav.
1. Gather ex AAP members who have been disgruntled and have left the party for greener pastures in the BJP. Have them hold press conference that do nothing but accuse AAP of many wrong doings.
2. Rope in their Ministers to tie up with so called NGOs like AVAM and malign AAP and Kejriwal through new accusations daily.
They also pointed out the various advertisements that have been targeting Kejriwal directly and very tastelessly – some time bringing in his wife and children, sometime showing him without clothes and finally targeting his caste/ gotra – and claimed that these were all being visualized and designed in Kiran Bedi's office. That she, who had stood shoulder to shoulder with Kejriwal in Anna's anti corruption campaign and who so far they had respected as a Senior lady and ex police officer, should stoop so low was really disturbing.