Nagpur: Days after the RTMNU Vice Chancellor S M Kane "abruptly" cancelled CPI(M) General Secretary Sitaram Yechury's programme that was scheduled to be held in the University premises, the city unit of Aam Admi Party has lodged a police complaint against unidentified persons for "pressuring" the Vice Chancellor to cancel Yechury's programme.
The CPI(M) leader was to deliver a speech on 'Democracy's decline: Challenges and Solutions' on Saturday (March 19). However, even after the VC cancelled the programme, Dr Ambedkar College of the same university came forward and organised the Yechury's speech at its premises.
However, the "abrupt" cancellation of Yechury's programme by the Vice Chancellor did not go down well with the city unit of AAP. The party leader Jammu Anand has lodged a complaint with Sitabuldi Police Station against unidentified persons accusing them of "pressuring" and "threatening" the Vice Chancellor to cancel Yechury's programme. Jammu Anand has demanded police to take the complaint seriously and take criminal action against the 'guilty' after an in-depth investigation into the matter.
In the police complaint, the AAP leader stated that a delegation of the party had met the Vice Chancellor Dr Siddhivinayak Kane and submitted a memorandum. "The delegation held discussion with the VC for an hour. During the discussion it was felt that the VC was under immense pressure. It was sensed that some unidentified persons were exerting immense pressure on Dr Kane to "postpone" a programme," Anand said.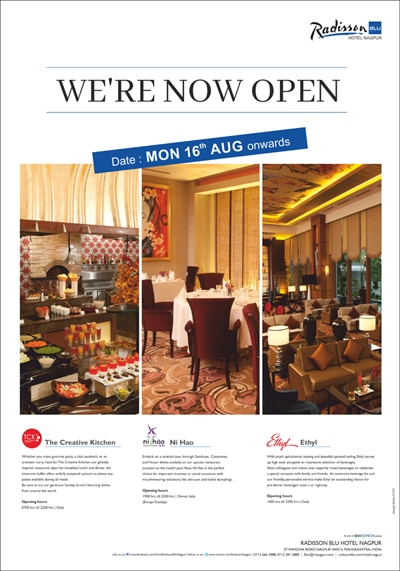 Some politicians and thinkers from Nagpur had accused the VC of postponing Yechury's programme allegedly due to pressure from the ABVP. But the charge was denied by both the V-C and the ABVP.
The VC had told media that the university had nothing to do with Yechury's programme in Dr. Ambedkar College and claimed that he had postponed the earlier event as no proper permission was sought by the organisers.