AAP lambasts Gadkari for his remarks on their party; says he has lost his senses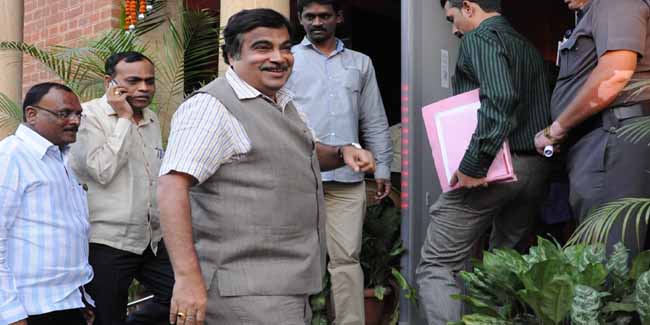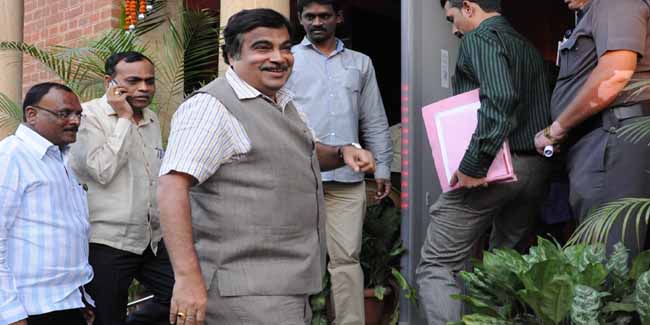 Nagpur News.
Reacting sharply to the comments made by former BJP President NItin Gadkari in an interview that Aam Aadmi Party (AAP) would vanish from the city in the next three month, the AAP members have come down heavily on the senior BJP leader for his absurd remarks. Gadkari, in an interview to a national news channel on Friday has said that AAP would lose its hold in the coming three months and would be soon routed from the political scene.
AAP's Nagpur district secretary Rajesh Pugalia told Nagpur Today that Gadkari has used the words like 'dukaandari' as if he equals politics to running a business and votes as 'maal' (product) meant for sale and purchase. "Neither we use such words nor do we play such a politics. We are only in the politics of patriotism. The latest remarks from Gadkari shows that he has lost all his sensibility for political examination and he has just come out with such a shallow remark out of his frustration," he said.
Pugalia said that not only in Nagpur the AAP wave is evident countrywide. "As our members move out on the city roads sporting our party cap, people are instantly drawn towards them and are willing to become the members of AAP. And these are the people who have no previous connection with politics. This indicates that people are looking forward to the change and this must not have gone down well with the BJP," quipped Pugalia.
It may be mentioned that it was AAP's national president Arvind Kejriwal who exposed the murky state of affairs in land dealing of Purti group owned by Gadkari. The expose had created quite a stir nationwide and also caused a blow to Gadkari in terms of political credibility.
"At present the BJP is surviving only because of Narendra Modi. I would say that BJP minus Modi is equal to zero", Pugalia reiterated, adding that "Dukandaari" is only BJP's cup of tea as we are only involved in moving ahead with the politics that was spearheaded by leaders like Lal Bahadur Shastri and Sardar Vallabh Bhai Patel.
AAP launches "Swagat Abhiyaan" for new members
Meanwhile in a press release issued by AAP, the party spokesperson Girish Nandgaonkar informed that that citizens in Nagpur are also approaching the party office with great enthusiasm. To make it easier for the citizens, Nagpur District Committee has planned a "Swagat Abhiyaan" for the new entrants by making arrangements for membership drive in all parts of the City at the following places…
The release added that along with the membership drive, for the last few months, other programmes like "Mohalla Sabha" and forming the primary units for each Mohalla, Block and Prabhag is underway. In this programme, Mohalla Sabhas are organized (presently in East Nagpur) after giving intimation to the citizens during the day. In the Mohalla Sabha, the agenda (of Vyastha Parivartan and Doosree Azadi) and approach of the Aam Aadmi Party is discussed in detail. Such discussion naturally leads to some of the citizens coming forward and jointing the party, some of whom become active volunteers. The next step that is then taken is to form the Mohalla or Block Unit.
Some donations are also collected during these Mohalla Sabhas. A "Panchnama" is done after the Sabha and the amount received is deposited in the bank next day and also published on the website. Website of Nagpur District Committee is aapnagpur.org on which the latest information regarding this District unit is available.
AAP membership drive is going on at following places in Nagpur,
East Nagpur:   1289, Bhaurao Nagar, Behind Preetam Bhavan, Wardhman Nagar Sq. (9545077222)
South Nagpur:  Vedprakash Computers, Near Shiv Mandir, Balajee Nagar, Manewada Cement Road – Vedprakash Baleria (9822473314)
South-West Nagpur: 1) – Renuka Traders, Jeevan Chhaya Nagar, Opp. Padole Hospital, Ring Road, – Suresh Kharche (9373100675)
West Nagpur:  1) 107 Baji Prabhu Nagar, Near Pandhrabodi Police Chowki – Atul Upadhyay (9372395117),    2) C-3, Sadanand Apartment, 3rd Fl above Gokul Vrindavan, Coffee House Sq., Adv. Rajesh Bhoyar (9960621122)
North Nagpur:  1) – 986 Sujata Nagar, Near Vaishali Nagar, Above Post Office, Binakhi Layout,   Harishankar Bagde (9595569769)  2) – Lashkaribagh Naya Nakasha,, – Javed Khan (9372137795)
Central Nagpur:  Mill Quarter near Ganeshpeth Police Station, – Laxman Pote (9921689799)