Aamir Khan goes Nude in PK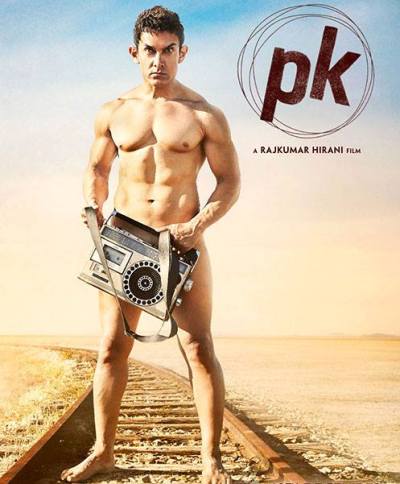 Aamir Khan all set to give tough competition to Salman Khan going nude for his upcoming movie PK. The 48-year-old actor, who has shed his clothes in the Rajkumar Hirani-directed film revealed the poster late last night on his Twitter account. At noon today, Aamir shared a link to PK's Facebook Page with his fans.
In the first look, a bare-bodied Aamir is seen standing on a railway track with a huge radio protecting his modesty. This is the first time that the star, who is known for experimenting with his roles, has appeared without clothes in a film in his more than three-decade-old career.