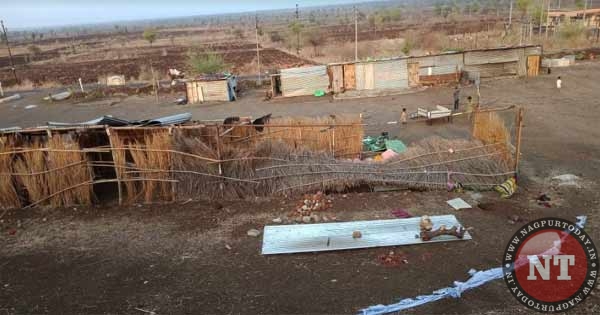 11 years old Mahesh Pawar (name changed) was a homeless boy who had never been to school. Both his parents were alcoholics, drug addicts and probably even small time peddlers. They were picked up by the police and thrown into jail one day, leaving the boy to fend for himself. When Mahesh was taken to a Residential school to be rehabilitated he rebelled.
"What can you give me?" He questioned angrily. "I don't want your education; can you give me a glass of 'daru' ( country liquor) and 'kharra' ( chewing tobacco) everyday? I can't do without it – let me go back to my 'gang' " he said.
He was coaxed and nursed out of his addiction and enrolled into physical fitness to channel all his anger.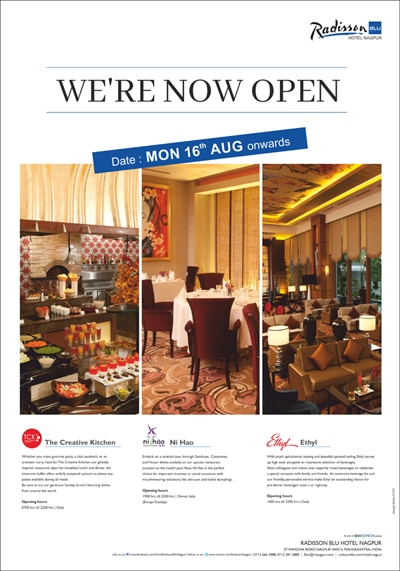 Today 18 years old Mahesh has not only passed his 10th with 82% marks, but is a Yoga Master! (Without ever having a Yoga Guru, he taught himself from looking at videos.)
Sujata Bhonsle (name changed) is a 6th standard student of the same school. When she was just 5, her mother died of starvation because she could not catch any 'shikar' for 3 days. Sujata was left in the 'care' of her destitute grandfather who did not have the wherewithal to bring her up. Her father is – where else? In jail! She is one of the brightest girls of the school today and seems to have a bright future ahead of her.
Shiva was another tribal kid rescued from the Beggars mafia of Dhulia. Today, he has passed H.Sc with 80% marks. He aims to go in for MPSC exams and become a bureaucrat.
So which is this school where Mahesh, Sujata and Shiva all study?
Its a school called Prashnachinha( Question mark) Adivasi Ashram Shala which is situated in the back of beyond. In a village called Mangrur Chawhata, it is in Taluka Nandgaon Khandeshwar, District Amraoti of Maharashtra. Despite its non decrepit location, it is a very unique school of India.
What makes the school unique?
The fact is that no such school runs anywhere in the country today. Why India, probably, the world doesn't have such a school! Here are the reasons why:
Of the 474 schools enrolled in the Residential school, 171 have either or both parents who are jail inmates serving long sentences. (Some are probably under trials, not even convicts, but because they are too poor and insignificant to get bail they will never see light of day again.)
The children all belong to the very backward Scheduled Tribe (S.T.) called Phanse Pardhi.
As the name suggests ,this tribe has sustained itself by hunting small animals like rabbits and wild pigs which are found in shrub forest areas of the state.
How they got the tag 'Criminal'?
As their last names, like Bhonsle and Pawar suggest these people were originally Rajputs and of Kshatriya origin. But at some point they separated from their more educated and well off 'cousins' and turned to a life of Hunting.
According to historical records, Pardhis were prolific hunters. They were experts in ancient weaponry like Bows & arrows, swords and hunting traps. This made them highly efficient in guerrilla warfare. They were a nuisance for the British Empire as there were numerous revolts against British by these tribal communities. To keep them in check, British Brought the Criminal Tribes Act and branded these tribes as criminals from birth. The criminal branding of this tribe goes back to 1871. The police were given sweeping powers to arrest them and watch over their movements.
Volume XII of the 1880 Bombay Presidency Gazette has further comments about the group stating:
"They are still fond of hunting and poaching and have not got rid of their turn for thieving…. The Phase Pardhi [a sub-tribe] is nearly always ragged and dirty, walking with a sneaking gait."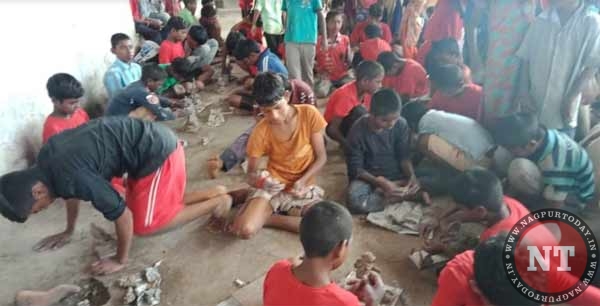 In 1952, after independence, the tribe was denotified as "criminal" and named as a nomadic tribe. But this has not changed the public perception of the tribe, and they continue to be stigmatized and live as outcasts, further aggravating their economic hardships
They are nomadic and rarely own homes, fields or properties. Being considered 'criminal' right from birth, many villages will not let them settle in their vicinity. Thus in reality they are very poor, homeless people, who often go hungry and die in abysmal conditions… or go to jail. Their orphaned children end up at various Railway stations or Temples as beggars and are enlisted and exploited by criminal gangs who have institutionalized beggary as a profession. Thus the stigma of being 'criminals' is further enforced.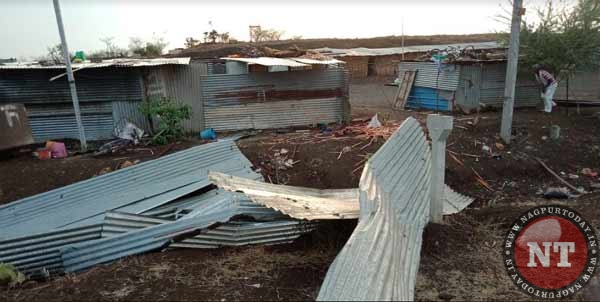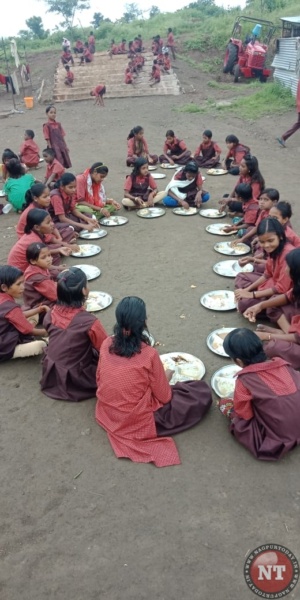 These children never get to go to school or learn any useful trade or skill.
Matin Bhonsle was an exception.
Intelligent and self motivated from childhood, he not only went to school and finished Higher Secondary, he even got himself a Diploma in Education (D.Ed.) and landed a job as teacher in a Zilla Parishad ( local government) school in Melghat of Amraoti District. He worked as a school teacher for seven years before a scene he witnessed made him change the direction of his life.
At Dadar Railway station ( in Mumbai) sometime in 2012 he was eye witness to two very young boys being pummeled by the crowds off the platform and under the wheels of a local train that crushed them to death. They were both Pardhi kids who were living on the Dadar platform and begging from passengers.
Seeing their mangled bodies, the young 25 years old Matin felt so depressed he wanted to end his life too.
"What is the purpose of my being a teacher if I cannot help boys like these?" He questioned himself.
That day he decided to quit his Government job and begin a school for children of the Pardhi community. A school that would offer kids like those who had died that day, a better present and a hopeful future.
How he would do it he did not know. His father, who had been overjoyed when his son had got a proper job – he was the first in his community to become a Teacher – threw him out of the house as soon as he quit his teaching job. His wife would not talk with him for many days…
Yet, Matin persevered and seeing his burning passion, his uncle helped him out by giving him some land that belonged to him. About 5 acres. Some other well wishers and social workers helped him with funds so that he could build a rudimentary school and hostel building.
Matin and his volunteers then began identifying and picking up Pardhi orphans and homeless kids they found in various Railway stations, temples and streets of the cities of Maharashtra. They were brought to the school, to study and live in the hostel, often forcefully.
Despite pursuing a noble objective of offering a new life to such socially outcast segment of society, Matin's endeavour gets no support from the government.
This school gets no aid from any Ministry, state or Center. Everyday is a struggle to even feed the 474 students studying there. Again, they have to resort to begging!
"Mooth bhar dhanya deva May" (Mother please give me a handful of grain!) This is the appeal the school management has to make to its well wishers, mostly other rural folk. People respond positively, donating a sack of rice, wheat, oil or vegetables as per their capacity. Few give cash donations.
Why does the school get no grant?
The answer is full of irony. Matin Bhonsle's appeals for Aid get no response because he has many FIRs filed against him also!
Explains Professor Dhawande, who helps the school regularly " the gangs who had vested interest in the kids not getting an education so they could be exploited for begging, accused Bhonsle of 'kidnapping' some kids who are now studying in the school.
Since he is himself a Phanse Pardhi, the police were quick to accept him as a 'criminal' and file charges against him! When he is not looking after the school, he is busy fighting these allegations and defending himself.
But now a new danger lurks in the name of the 'Sammrudhi Super Expressway'.
The Mumbai – Nagpur Super Express way which is a dream project of the present C.M. wants the building and the land the school stands on. And will pay not a paisa of compensation for it!!
" This land that you claim you got from your uncle is actually Government land. His land is on the other side of the proposed road. You are in illegal occupation, we can evict you any time" he is being warned.
Unfortunately, only one or two politicians of Vidarbha have taken note of and are supporting the Ashram School.
MLA Ravi Rana, who contested and won as an independent from Badnera/ Amraoti is one of them.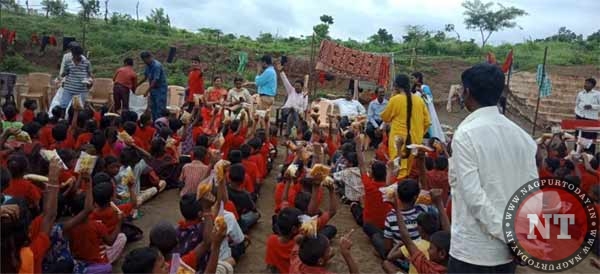 "I have been to this school often and it is doing an excellent and very noble job of teaching the poor Pardhi kids. He is doing single handedly at the age of 35 only what the government and the administration should be doing for poor tribals.
Instead of starting new projects and 'schemes' ( which often end up existing only on paper) why can't the government help projects like this which have proved their worth?"
They have approached and appealed to the CM about their school being overtaken for Samrudhi. He has promised " double the land and a bigger school" but till now they have proved to be just empty words.
Sunita Mudaliar,
Executive Editor