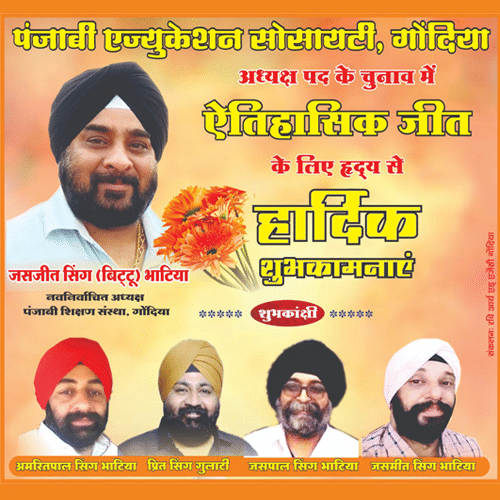 Nagpur: KEC International Limited and RPG Foundation started the eye check-up camp for Truck drivers under Project "Netranjali" a CSR initiative under the Leadership of Rajesh Koolwal Vice President ,Manufacturing KEC Supply Chain because "Eyesight is of prime importance for the truck drivers to ensure road Safety and Truck drivers are one of the important link of our Supply Chain to avoide the road accidents". SHARP is the implementing partner for the same
KEC Butibori covered 100 truck drivers and 404 truck drivers at supply chain. Out of 100 truck drivers 79 drivers with weak eyesight will receive the spectacles free of cost along with counseling from the Company at Butibori and 252 truck drivers across supply chain. The project targeted to cover 3000 truck drivers across KEC to avoide the road accidents due to defective eyesights. The camp also endeavored to create mass awareness amongst long distance truckers about preventive care from eye diseases to ensure road safety. Eye Screening is done by a team of expert doctors with computerized machine.
Arvind Giri CSR Lead KEC has given the report of the program and said, road accidents can be avoide by the proper eye checkup by every truck drivers regularly "
Amol Bhople General Manager (GM ) KEC given brief about all csr project and told "We are very happy to associate with a noble cause like this. As a company, we believe in contributing towards the betterment of the society and this initiative is a great way to do that".
Lucky Paul (Owner JK Transport): Eye Checkup is very essential for truck drivers to ensure road safety.I will do an eye checkup of my all truck drivers and as a transporter I am very thankful to KEC for inviting me and my truck drivers for eye check up camp and being the part of such noble event.
Pradip Raut Manager HR said that, "safety is the first priority for industry and for individual , this is the reason kec initiated this important initiative for truck drivers to keep safe truck drivers , their families and people"
Mukesh Pawar Sr.Manager Production Fabrication said,"Proper use of spectacles and eye care help in improving the eye vision and truckers while driving think of thir families " ghar jaladi ana hai, pee kar gadi nahi chalana hai".
Suresh Thakur( Truck Driver): While driving I sometimes I could see properly and things become blurry for me. I have done eye checkup in KEC under Netranjali and doctor given me spects no. After some days I will receive free spectacles from KEC. I am thankful to KEC for making me aware about my eye problem and providing me free spectacles
This initiative received an overwhelming response from all the associated transports, individual truck drivers & from the local community at large.
The Camp also received support and cooperation from the Supply Chain Management and Employee engagement/volunteerism . Overall more than 50 employees volunteer for the camp.
During the program from KEC Jitendra Bist, Ali Mohammad, Nisar Khan,. Rishikesh Toal, Mr. Tushar Khiratkar,. Niranjan Shionikar, Harishkumar Ghagre , Sharp Ngo ,Khushant DeshbhartarPriyanka Rajulkar from contacare Lalit and team of expert doctors were present.