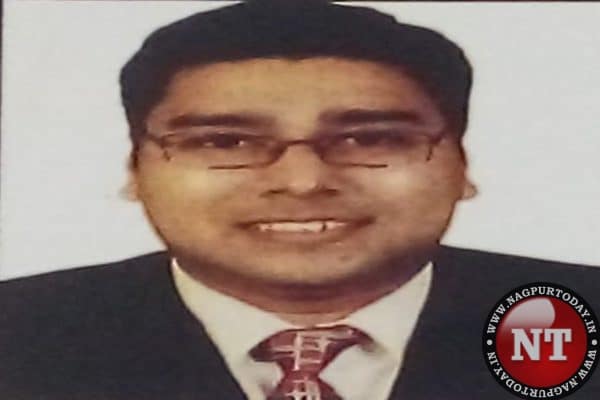 Nagpur: A 37-year-old doctor – Dr Satish Chaurasia – from Nagpur's KIMS Kingsway Hospital, saved lives of persons even after his death. Dr Chaurasia who was on regular dialysis due to kidney failure, suffered a stroke and died in the ICU of the same hospital on Saturday after three days of treatment.
The doctor's wife and family decided to donate his organs to needy patients. Four years ago, the deceased doctor had an unsuccessful kidney transplant in which his wife Shelly was a live donor. The donated heart was retrieved and was taken to Mumbai where it was allocated to a 70-year-old man, a wait listed patient at Dr L H Hiranandani Hospital, Powai. The liver was allotted to a 50-year-old man at the same hospital and transplant operation was done.
The family was ready to donate lungs too and a team of doctors from KIMS Hospital, Secunderabad, had arrived to retrieve the pair of lungs by a chartered flight. But, the lungs were found medically unfit for transplant.
Doctors at KIMS Kingsway Hospital said that Dr Satish was one of the best they had and he had won the Best Doctor award for two consecutive years during the Covid pandemic. One of his relatives, Renu Ronge said, "Dr Satish had pledged to donate organs and we are happy to have fulfilled his wish. He served his profession as 'Doctor' even after his death."
Zonal Transplant Coordination Centre (ZTCC) Nagpur President Dr Sanjay Kolte said that a green corridor was created to move the heart from Kingsway Hospital to the airport under supervision of DCP (traffic) Chetna Tikde. Ambulance driver Nitesh Dhakate could reach the airport in 6.13 minutes covering three flyovers.
Dr Rahul Saxena, Secretary of ZTCC Nagpur, said this was the sixth deceased organ donation this year. "This was Nagpur zone's 101st deceased organ donation since 2013. Heart getting retrieved and reaching the needy patient is a big achievement," he said.