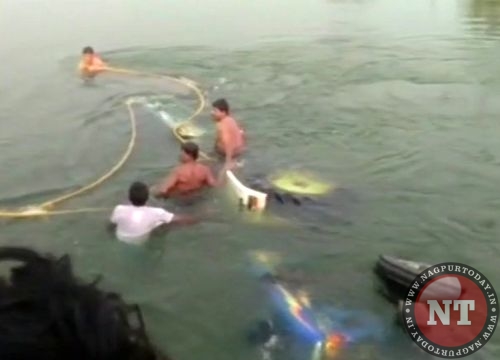 Nalgonda: As many as nine women farm workers were killed today after their tractor-trolley fell into a canal in Nalgonda district this morning, police said.
The accident occurred when the tractor-trolley's driver allegedly lost control over the vehicle while talking on his mobile-phone, they said.
The vehicle fell into the Alimineti Madhava Reddy Canal in the district.
Nalgonda superintendent of police A V Ranganath said about 30 people were in the tractor-trolley.
They were going from Padamati Tanda hamlet to Pulicherla for agricultural work, he said.
"As per the preliminary inquiry, it came to our notice that the driver of the vehicle was talking over mobile phone when the accident occurred. We will verify that. Apparently the driver lost control of the vehicle and it fell into the canal," Ranganath told PTI.
"With the help of locals, we have rescued about 20 people from the canal. Post-mortem of the deceased is being conducted," he added.
He said a case of culpable homicide not amounting to murder, has been registered against the driver, who is at large.
Power Minister G Jagadish Reddy, who hails from Nalgonda district, expressed shock over the incident.