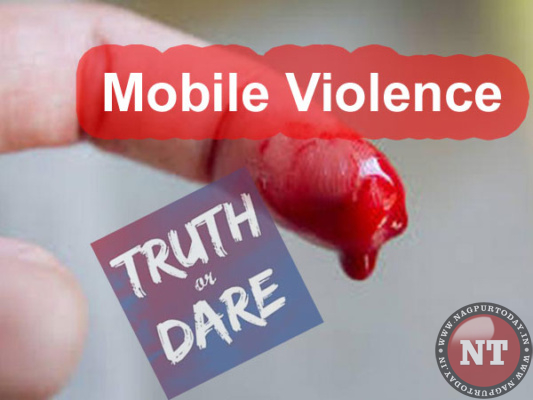 Nagpur: Even as the terror unleashed by the controversial blue whale game, which would prompt the users to make suicidal attempts to clear the final level, was yet to settle down, the newly cropped up Truth or Dare game turned the reason for a big worry for parents in Nagpur. The latest incident turned the testimony to this fact. In a sensational incident on Friday, a student studying in class 8th at a reputed school in Civil Lines stapled the finger of a class 5 girl, just for the heck of completing a level in the Truth and Dare game.
The girl's finger was profusely bleeding when she was being taken to the hospital, said eye-witnesses present on the spot.
The Truth and Dare mobile game, just like Blue whale game, pushes the players to do violent tasks to get them to another level.
Sources reported that the staple pin was fixed to the girl's finger when brought to the hospital. The doctors had the harrowing time as they removed the staple pin attached to girl's finger.
The girl suffered a huge blood loss and the bleeding could not be stopped for long time.
More details are awaited