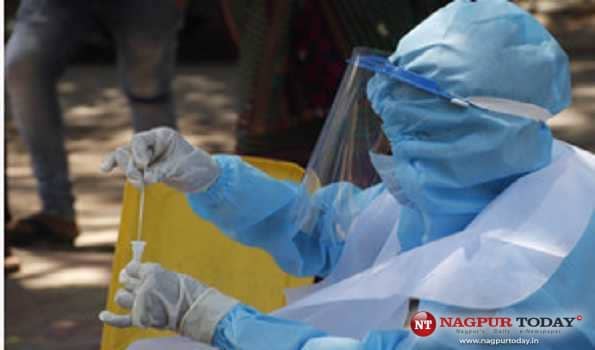 Nagpur:About 80% of city population has developed antibodies against COVID-19 concludes the Sero Survey conducted in Nagpur district. The Sero Survey to know Sero prevalence of COVID-19 was carried out between October 20 and November 27, 2020.
In this survey blood samples were collected and they were tested for presence of antibodies. Antibodies are fighting mechanisms developed by the body against COVID-19, they are indicative of past infection of COVID-19. Sampling was done in a scientific manner as followed by ICMR in other parts of the country while conducting sero survey.
This survey was carried out in all the 10 zones of NMC and 13 Talukas other than NMC area of Nagpur district. Each zone of NMC was further divided into 4 clusters, which were selected in a scientific manner and 75/80 samples were collected from each cluster i.e. 310 samples from each zone and 3,100 samples from the NMC area were collected and tested. Three clusters were scientifically selected from each 12 Talukas of Nagpur and 4 clusters were selected from Nagpur rural block, 75 samples were collected from each cluster i.e. 3,100 samples were collected from other than NMC area which includes Municipal councils and rural areas.
All the individuals below the age of 6 years were excluded from this survey.
This Sero Survey showed that, Sero prevalence in the NMC area was 84% and that in other than NMC area was 75.92%, whereas it was 80.05% in Nagpur District.
Advisory: – There is still no concrete data to support the fact that the presence of antibodies against COVID-19 is protective against reinfection. It has also been observed that, due to emergence of new variants, the threat of vulnerability for reinfection to this virus may further increase. All people residing in Nagpur district are advised to adhere to COVID appropriate behavior viz. get themselves vaccinated at the earliest, follow social distancing norms and avoid crowding, social gatherings of any sort and wear the mask and use sanitiser