72 th Independence Day celebrated in Western Coalfields Limited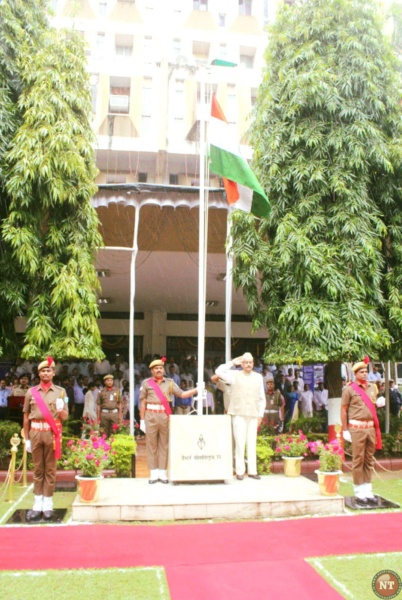 Nagpur: 72 th Independence day was celebrated in WCL. Chairman-cum-Managing Director of WCL  Rajiv R. Mishra unfurled the tricolor National Flag and took the guard of honour presented by WCL jawans.
Rajiv R. Mishra felicitated outstanding performing mines during the programme. Also the wards of WCL employees, who have done outstanding on education and technical front were felicitated by giving prizes, certificates and medals. Ex-Employee of WCL, Late Sampat Ramteke who worked whole life for the facility of siklecell patients. Govt. of India awarded Ramteke posthumous to "PADMA SHRI" this year. His wife Mrs. Jaya Ramteke was honored in the Independence Day programme. Chief Guest, Chairman-cum-Managing Director Shri Rajiv R. Mishra and present dignitaries also released a pictorial hand book namely "Coal Sampling and Analysis" prepared by the Quality Control Department. "PRABHAT PHERI" was also organized.
Director (Personnel) Dr. Sanjay Kumar, Director (Finance) S. M. Choudhary, Director (Technical/P&P) T.N. Jha, A. P. Labhane Chief Vigilance Officer, Ex MLC, S.Q. Zama, steering committee and welfare board members, S/shri Saurabh Dubey, C. G. Joseph, Sudhir Ghurde, Shiv Kumar Yadav were prominently present on the occasion. Welcome Speech was delivered by Dr. Sanjay Kumar, Director (Personnel). The programme was attended in large number of workers, officers and their families. The program ended with National Anthem.