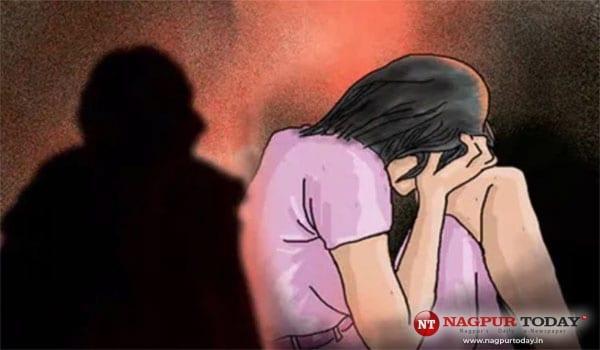 Nagpur: A 5-year old girl was raped by a pervert man who lured her with chocolate, under the jurisdiction of Jaripatka police station, on Saturday. Enraged by the heinous incident, the locals gathered near the house of the accused to teach him a lesson. However, he managed to flee the spot. Later, the police arrested him from Mominpura with the help of a hotel owner.
The accused has been identified as Sanju Sadhu Nishad (35), a resident of Jaripatka. Sanju used to work in a hotel at Mominpura. He was sacked by the hotel owner as he was addicted to marijuana (ganja). The victim and Sanju are residents of the same locality. Sanju lured the girl with chocolate when she was playing near her house on Saturday evening. When the girl raised an alarm and cried for help, a neighbouring woman alerted her mother who rushed to save her child. The victim, somehow, managed to free herself from the clutches of the accused and walked out of the house.
Her mother took her to Jaripatka Police Station and lodged a complaint. Jaripatka police registered a case under Sections 376(2)(j),(l),(a, b) read with Sections 4, 6, 8 and 10 of POCSO Act against Sanju Sadhu Nishad. A large number of locals gathered at the spot demanding arrest of the accused who had fled the spot. It was difficult for the police to identify him as no one had even taken a photograph of him. The SIM card of his mobile phone was also out of validity. A policeman then recharged his mobile number to activate the phone. A Hotel owner was asked to phone him. When Sanju came to a pre-decided spot, the police arrested him.