5 students including PI's daughter killed in road mishap in Wadi, 3 others injured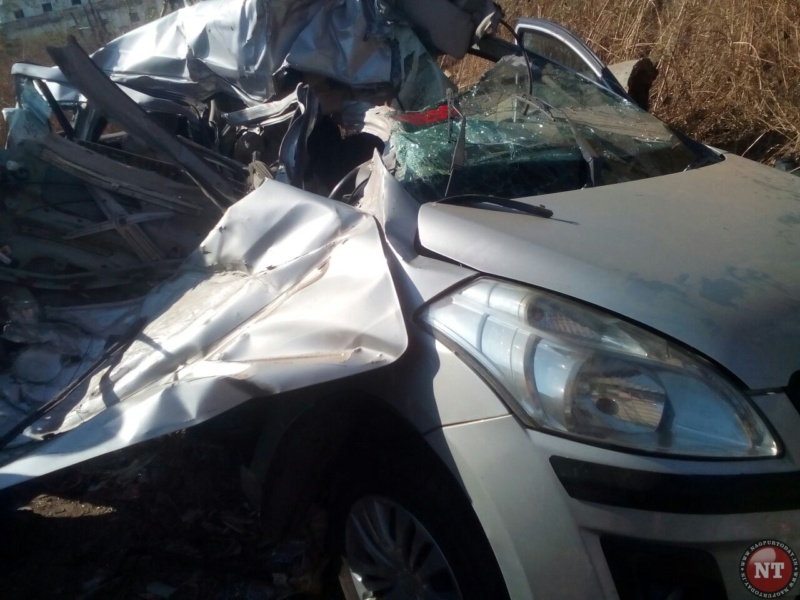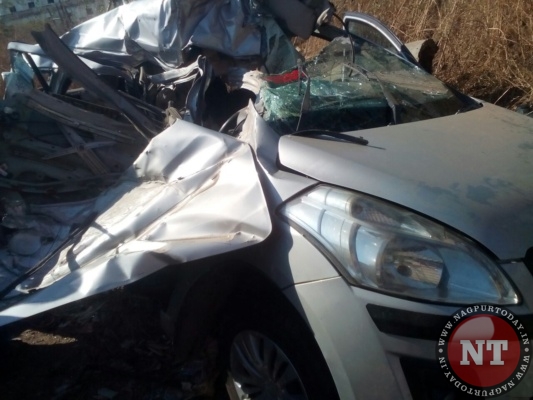 Nagpur: In a deadly mishap which unleashed a trail of death on Friday noon, as many as five students, including 2 girls and 3 boys, on board an SUV died on the spot after their vehicle hit a stationary truck on Wadi road. One of the deceased has been identified as Nisha Nikam, daughter of Police Inspector Rajendra Nikam of Nagpur city crime branch, NDPS squad. Three more students sustained serious injuries however their condition was reportedly critical. Two of the survivors have been admitted to Meditrina hospital whereas the the lone girl survivor was being treated at another private hospital in Wadi. All of them were reportedly studying in Hislop college. So ghastly was the accident that the Ertiga vehicle (MH40-AC 9209), in which all the eight students were travelling, was damaged beyond recognition.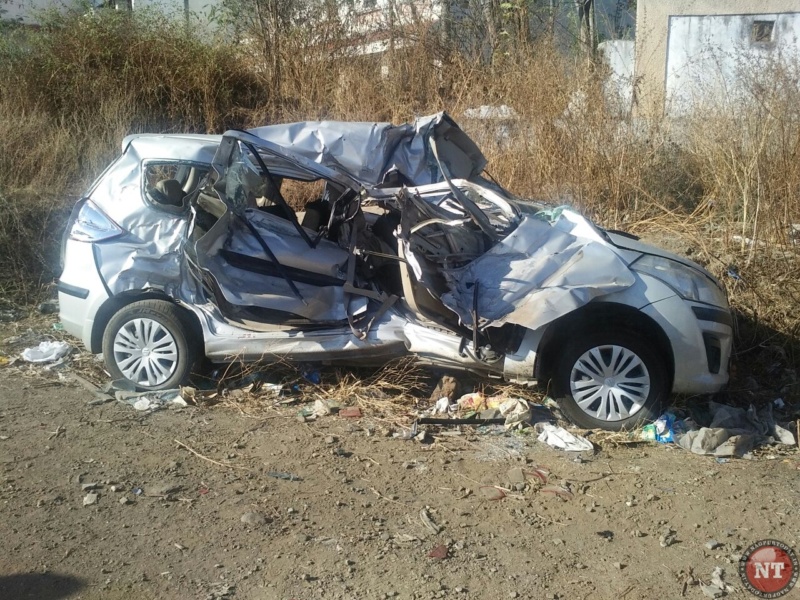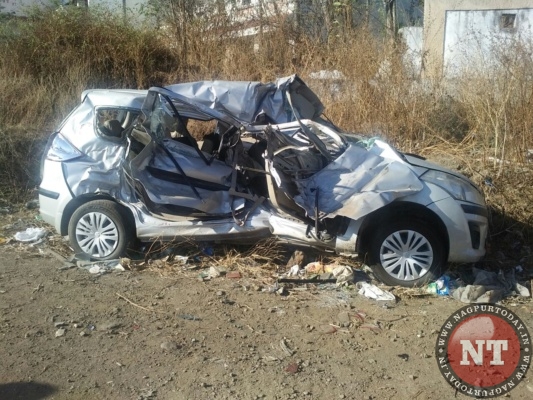 Soon after the accident the residents around the spot rushed to move out the entagled bodies of the students. The dead bodies have been sent to to the Mayo hospital for postmortem.
Sources said all the eight students were approaching towards Nagpur on Amravati road on Friday afternoon. As they approached near Wadi the boy driving the vehicle suddenly lost control over the steering wheel and rammed the SUV into a truck (MH43 Y7936) parked by the road side. Two girls including daughter of PI Nikam along with three boys died on the spot. Three others including two boys and a girl were rushed to the hospital as they showed some movements.
Wadi police have registered the case of accidental death under section 304 A. The names of deceased were yet to be confirmed till the time of filing the report.
More details are awaited.