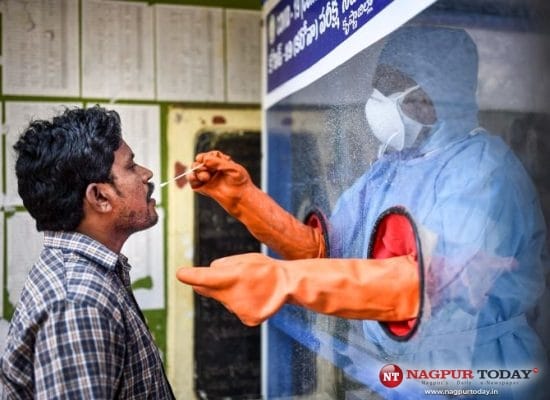 Out of two cases of the new Omicron variant of coronavirus that have been detected in Bengaluru, one is a South African national who left the country after testing negative, while the other is a local with no travel history, the Bruhat Bengaluru Mahanagara Palike said on Thursday.
The city civic body said five contacts of the local person have also tested positive and their samples have been sent for genomic sequencing.
According to officials, both the persons who have tested positive for Omicron were vaccinated with two doses of COVID vaccine.
"Please note that second person has no travel history, so there may be chances of more people having the infection. There is need to be vigilant about the this new variant," BBMP Chief Commissioner Gaurav Gupta said.
Speaking to reporters, he said the administration is in constant consultation with experts regarding measures to control the spread of this virus, and "I only say precautionary measures have to be borne in mind, they are same for any variant."
"Naturally after these cases have come across there is need to take more measures, which will be decided by the government after considering all aspects and consulting experts," he added.