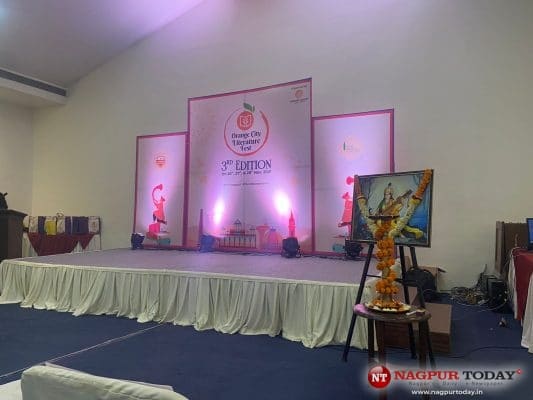 Nagpur: The third edition of Orange City Literature Fest (OCLF) organized by SGR Knowledge Foundation commenced from Friday at Chitnavis Centre, Civil Lines. Shatrughan Sinha, veteran actor and former Member of Parliament, graced the inaugural session as the chief guest.
On the inaugural day, the Sanskar Kathak Kendra team led by Priyanka Abhyankar and group presented a welcome performance.
Dr Rajan Welukar, former Vice-Chancellor of Mumbai University, gave introductory remarks. Dr Radhakrishnan Pillai's book 'The Art of Winning — The Chanakya Way' was also launched on the occasion, followed by the author's opening remarks. Besides, Sinha, Sunil Raisoni, Chairman, Raisoni Group and Lit Fest, presided over the function.
After the speeches of Sinha and Raisoni, Dr Mrunalini Naik, Project Head of OCLF proposed a vote of thanks.
The inaugural session was followed by an opening interview of Dr Pillai by Dr Ashutosh Paturkar. Opening panel discussion will be on 'Internal Security of India'.
Pawan Sinha and Pushpendra Kulshreshtha held a conversation with Vikrant Shandilya.
There was an online session scheduled at 6.30 pm in which noted actor Kabir Bedi was in conversation with Manjula Narayan.
There will be 59 online sessions on Day-II, that is, November 27. Besides, there will be special sessions with noted author Anuj Dhar speaking on Netaji Subhash Chandra Bose, celebrity chef Gautam Mehrishi and World Record holder chef Dr Vinoth Kumar, and Classical conclave by eminent artists of Nagpur. The third and concluding day will see 58 sessions at Chitnavis Centre and several online ones.