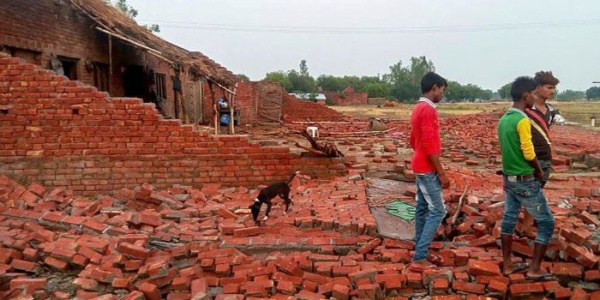 New Delhi: At least 34 people were killed on Monday due to a thunderstorm that hit different parts of Uttar Pradesh, Bihar and Jharkhand on Monday.
Of 34 people, 12 were reported dead in Jharkhand while 12 and 10 people lost their lives in Bihar and Uttar Pradesh respectively.
Around 28 and five people were left injured in Jharkhand and Uttar Pradesh respectively.
Thunderstorm has left a spate of destruction this month claiming several lives.
On May 2-3, a storm had killed 134 people and injured over 400 in five states and Uttar Pradesh was the worst affected, accounting for 80 deaths, most of them in Agra district.