32 tolas of gold stolen from Advocate's house in Dhantoli

Insiders' involvement cannot be ruled out opine cops
Nagpur: In another daring act by some unscrupulous thief/burglar, 32 tolas of gold (373.242 grams) costing around Rs 10,86,134.22 (Rupees ten lakhs eighty six thousand one hundred and thirty four). The theft was committed between May 25, 2016 to May 28, 2016 when the lessee was undergoing a surgery in the hospital.
According to police sources, the complainant Monica Milind Kalar (the wife of Advocate) alleged that her husband Advocate Milind Kalar aged 36 years and a resident of Suryadham Aparatments, Flat No 3, Behind Varhati had to undergo a surgery. He was admitted to hospital on May 25, 2016.
She said that in the hurry to take her husband to the hospital, she left the keys of the almirah on the divan. She claimed to have securely locked her flat on first floor before going to hospital.
However, someone had gained entry inside the house, opened the lock on the almirah and had taken only the 32 tolas of gold ornaments worth Rupees ten lakhs eighty six thousand one hundred and thirty four. The thief had not touched any other items or goods in the house.
The complainant has lodged the complaint exactly one month after the theft occurred. On May 28, 2016, the family came back home. However, no one bothered to check the locker inside the almirah. On May 30, 2016, Monica realized that key to the locker was missing. They then got a locksmith and opened the locker only to find the gold missing.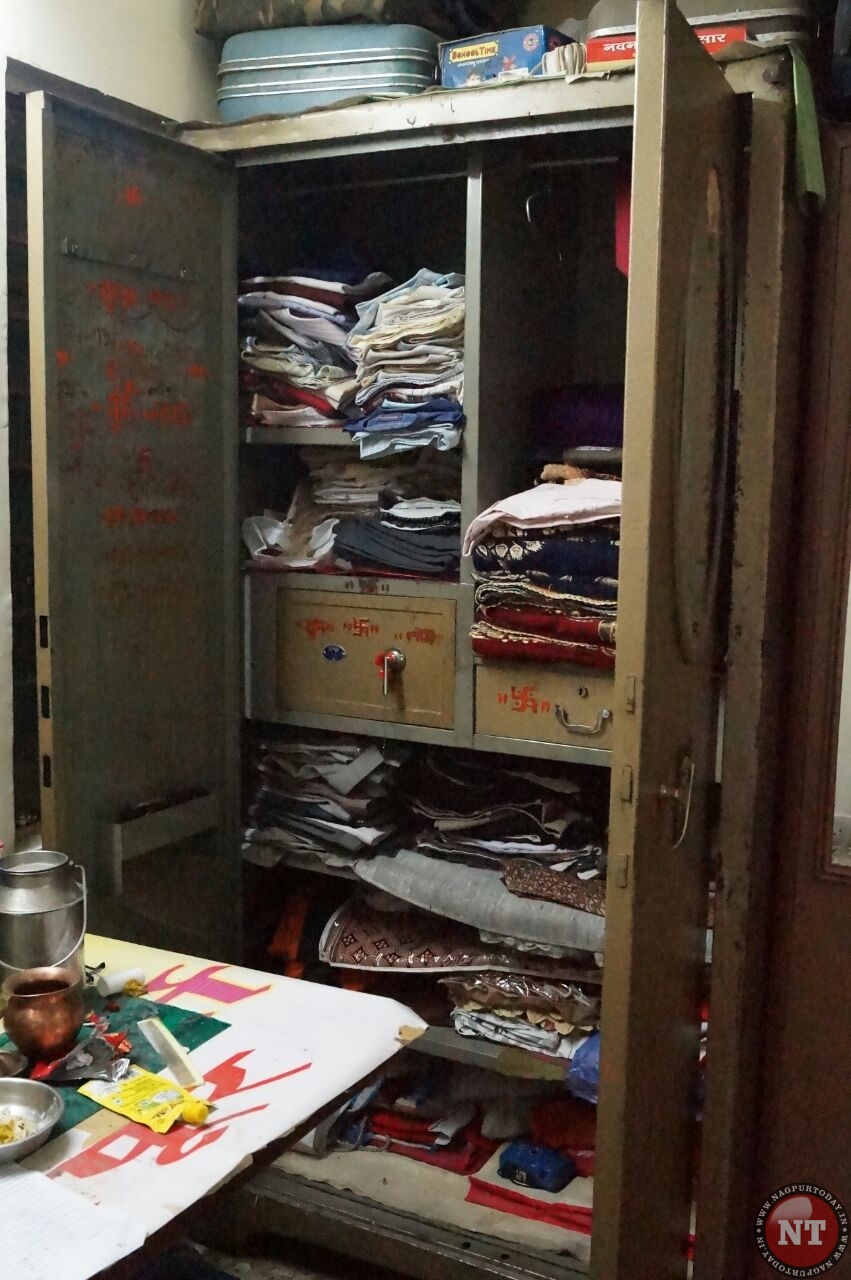 For the past one month, the family has discreetly tried to ask or investigate from all family members. Finally on June 28, 2016, they lodged a complaint with Dhantoli Police Station. The Dhantoli Police reached the spot and after preliminary inquiries, they summoned the forensic lab personnel who arrived to take the finger prints etc. Apart from Milind Kalar and his wife Monica Milind Kalar, Sister of Milind Kalar (a divorcee) two kids are living in the house-cum-office.
Assistant Commissioner of Police Nilesh Raut, In-Charge of Dhantoli Police Station Police Inspector Mane too visited the spot.
Prima facie it appears that some insider's role cannot be ruled out. No lock was broken to gain entry into the house (meaning the thief had access to a duplicate key). The thief knew the exact location of the valuables. He/she has gained access to the keys of the almirah which was accidentally left on the divan by Monica, stolen the gold and removed the locker's key, left the key bunch on the divan and left. The family of Kalar claimed that they opened the house with their keys when they returned from the hospital.
Ill-omened room
Surprisingly, a theft had occurred in 2004 too, in the same flat. The previous tenant too lost a significant amount in the theft. The height of coincidence is that the almirah was placed in exactly the same spot in the same room.