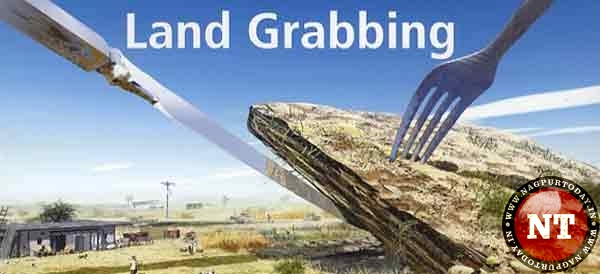 Nagpur: Three persons including a woman, a government employee and Gram Panchayat Sarpanch have been booked on the charges of grabbing government land with the help of forged documents and selling plots to many people fraudulently.
The three accused have been identified as Parvatabai Haridas Gedam, resident of Bhandekar Nagar, Wadi, Satish Heshavrao Munde, resident of Ramdaspeth and Secretary and Sarpanch of Dongargaon Gram Panchayat who has not been identified.
The accused Parbatabai Gedam, between January 2002 and March 2018, carved out plots of land in Khasra No. 116A, Mauza Dongargaon without permission from concerned department and without non-agriculture (NA) certificate. Later, Parvatabai sold the plots of land to the complainant Rajendranath Raghunath Barak (56), resident of Hingna and many other people. The other accused, Satish Munde, an employee at Land Record, connived with accused Parvatabai and provided her No Objection Certificate (NOC) without going through the land record. The accused Sarpanch of Dongargaon Gram Panchayat too provided NOC without scrutinising the sale agreement and 7/12 record. Thus the three accused in connivance with each other cheated state government and many people.
Hingna PSI Jadhav, based on Rajendranath Barak's complaint, booked the three accused under Sections 420, 34 of the IPC. Further probe is on.