Nagpur: The city is all set to get three new police stations soon. The police department on Thursday gave assurance to start all the proposed police stations – at Mankapur, Bajaj Nagar and Shanti Nagar – within a month. The proposal had been pending for long, but nothing was being done to convert the proposal into reality.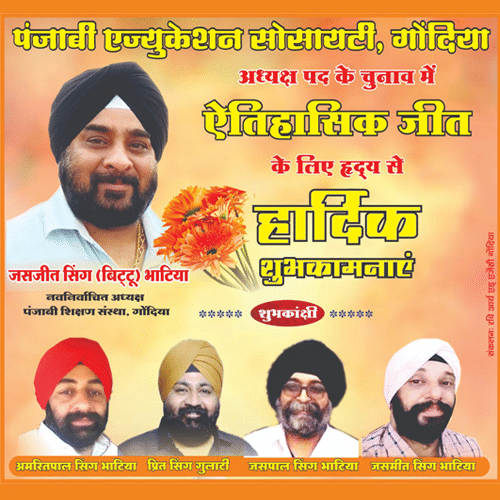 The decision was taken during a meeting called by guardian minister of Nagpur Chandrashekhar Bawankule at Mantralaya. Modernisation of the police force was also on the agenda of the meeting.
The officials who attended the meeting were chief secretary of finance department, director general of State police, Nagpur city's commissioner of police, police superintendent, MLAs Sudhir Parve, Krishna Khopde and Sudhakar Deshmukh, MLC Anil Sole and district BJP president Rajeev Potdar.
In the meeting, directives were issued to Nagpur Improvement Trust (NIT) to procure land to build police stations in Hudkeshwar, Yashodhara Nagar, Kalamna and Pratap Nagar.
Apart from this, approval was given to fill 287 vacant posts in the department. In addition, 117 vacant posts under the quota of police superintendent were also sanctioned. The guardian minister further directed the officials concerned to prepare improvised plan for allocation of police officers and staff as per the requirement of city's population.
For modernisation of Nagpur police department, precisely 95.40 lakhs were sanctioned for the proposed work of setting up GIS/GPS and annual maintenance. Likewise, the government assured that a provision would be made to construct 281 government houses in Nagpur police headquarters.
Decisions like adding 10 PIR line on police control room's 100 dial system under city police commissionerate, proposal to set up CCTV cameras demanded from departments concerned and decision regarding the same will be taken soon. For modernisation of Nagpur police department, precisely 95.40 lakhs were sanctioned for the proposed work of setting up GIS/GPS and annual maintenance. Likewise, the government assured that a provision would be made to construct 281 government houses in Nagpur police headquarters