24-hrs Shutdown on Kanhan WTP feeder main extended till December 3 evening

Water supply in only Bazonbagh, Indora I & II ESR's, Mangalwari DT, Indora DT and 10 No Puliya DT to remain affected
Water supply in other affected areas will be normalised till Dec 3 afternoon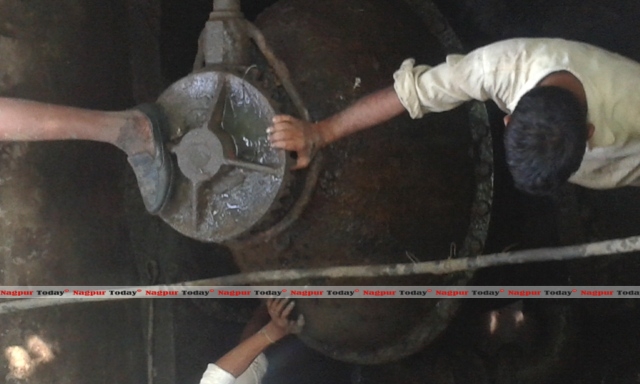 Nagpur: The repair and maintenance work taken up by the Nagpur Municipal Corporation (NMC) & The Orange City Water (OCW) on Governor House MBR feeder lines during 24 hours shutdown is going on full swing, however, because of some technical difficulties that developed abruptly during the repair work at Kanhan WTP feeder main during replacement of age old 900mm sluice valve on at Indora chowk , the shutdown will be extended till December 3 evening.
The 900 mm age-old sluice valve will be replaced with latest Butterfly valve (Pic Attached) while NMC-OCW will also install a 600 mm Butterfly valve on Kanhan 600 mm feeder for isolation of GH-Vahan Thikana Command Area, opposite Hanuman Mandir on Kamptee road. Due to technical difficulties in both works the shutdown period has been extended till December 3 evening.
Following such unavoidable technical difficulties the areas to remain affected due to extended shutdown period are:
Bazonbagh ESR, Indora I and II ESR,
Mangalwari DT Line: Nayee Bastee, Kadbi Square, Clark Town.
Indora DT Line: Kuradkar Peth, Balabhau Peth, Tandapeth, Shobha Khet, Barse Nagar
10 No Puliya DT Line: Nava Nakasha, Bhonsalewadi, Lashkaribagh
While Water supply in all zones and affected areas will be normalised by December 3 afternoon as soon as work on 24-hrs shutdown is over on Pench- I WTP feeder line where NMC-OCW made Red Tank outlet arrangement I/C of 600X400mm from Red Tank to Governor House Vahan Thikana Command Area and replaced 600mm valve while at at Governor House Sadar Command Area : Interconnection of 900X600mm & Governor House Rajnagar Command Area: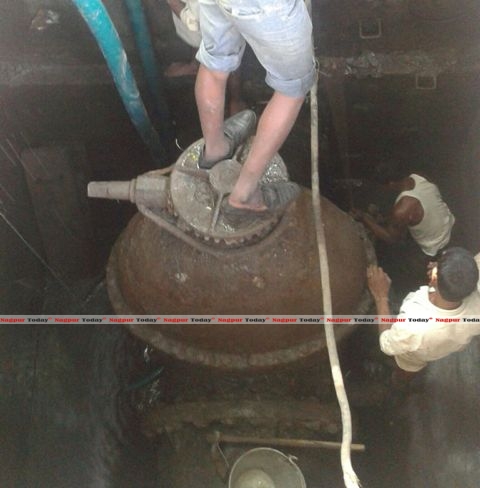 Interconnection of 900X500mm—valve installation also completed.
It may be mentioned here NMC & OCW have started major repair work in 24Hrs shutdown (From 10 am on 2nd December to 10 am at 3 rd December) and because of that many areas falling under 9 zones including Satranjipura zone, Mangalwari Zone, Dhantoli Zone, Dharampeth Zone, Hanuman Nagar Zone, Lakadganj, Asinagar, Nehru Nagar and Gandhibagh zone has not received any water supply.
The inconvenience caused since water supply in few areas of Bazonbagh ESR, Indora I and II ESR, Mangalwari DT Line:
Indora DT Line, 10 No Puliya DT Line is going to remain affected because of extended shutdown hours is deeply regretted. NMC & OCW have appealed people from affected area to co-operate.
For any other information or complaints regarding water supply please contact NMC-OCW Toll Free Number: 1800-266-9899