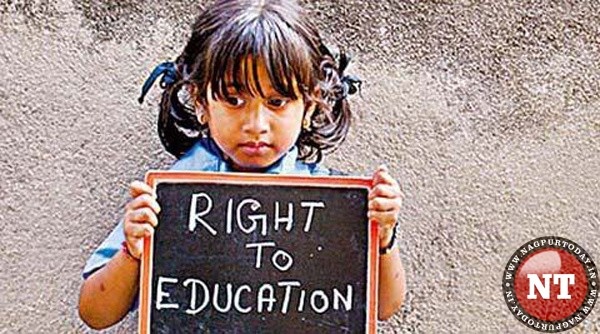 Nagpur: Under the RTE (Right to Education) till March 11, the Education Department has received 23631 online applications in total. According to the information, more applications have been received in Nagpur Division than the Mumbai and Pune Divisions. In 662 schools, seats under RTE's are total 6,985 and Education department has around 23,631 applications. That is, 338 percent of the people have over subscribed. In such a situation now the question arises how the education department will give admission to many students. Regarding extending the date repeatedly, the education department said that the date has been extended with a this purpose to benefit more and more students. When the seats are just 6 thousand 985 then how will it benefit more parents. However, on Monday, the education department has organised the first Lucky Draw of RTE at B R A Mundle School near Shankarnagar. The draw will start at 2 pm. According to time table, the first lucky draw will be held on March 12 to 13.
Parents of 23,631 students are hoping to get admission for their children in good schools. Of these, only 6985 students will get admission, the remaining 16,646 students will not get even if they desire. This is the reality. Now all parents have set their eye on draw.
Accorind to RTE Action Committee Chairman Mohammad Shahid Sharif the maximum applications are received in the Nagpur division under RTE. Accordingly, four applications have been received for one seat. Due to this thousands of parents are going to be disappointed.