22 yrs old girl set ablaze on eatery's terrace at Futala lake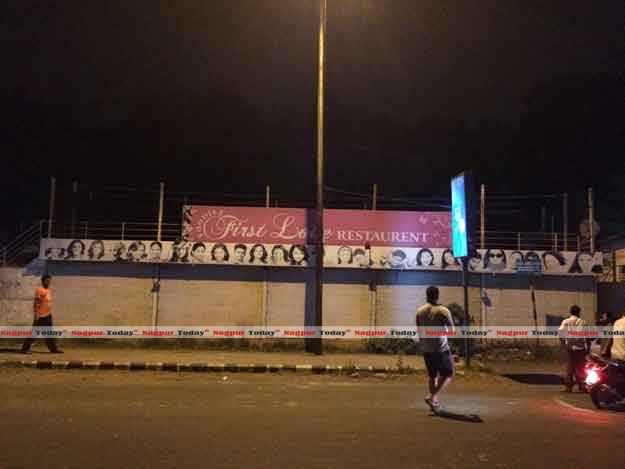 Nagpur: In a barbaric act, a young girl, reportedly in her 20s was set ablaze on the terrace of a closed eatery at Futala lake on late Saturday evening. The girl has been identified as Nikhita Vishudas Pulwani, 22, resident of Sitabuldi. She is pursuing Textile Engineering from Somalwar College and currently in 2nd year of the course.
The passersby heard the commotion and rushed to the terrace to discover the gory scene. However, nobody except the girl in flames was found on the terrace. The way to the terrace was also locked. Both the hands of the girl were tied and her mouth was gagged with a cloth. Her hairs and parts of the body were caught in flames which were immediately put off by the onlookers. A bottle of petrol was also found on the terrace. The eatery named First Love was shut at the time of crime.
Nikhita has been rushed to the Government Medical College where her condition is said to be critical. The reason behind the brutal act could not be ascertained, however, sources claimed that the incident was the fallout of love affair.
As Nagpur Today reached the spot, onlookers informed that the incident happened on the terrace of first eatery from the side of Telangkhedi temple. Few people passing through, saw the fire emanating from the terrace. Hearing the noise, they soon jumped the gate and reached upstairs where the girl was found screaming.
Police sources said that as per few eyewitnesses who were wary of being involved in the incident, two boys took Nikhita upstairs and fled the scene after setting the girl on fire. Both the boys were seen jumping the terrace soon after, however nothing official information came from the police side.
A cop investigating the case said that anything concrete can be said only after taking the statement of the girl who was reportedly critical at GMCH.
Further details are awaited.