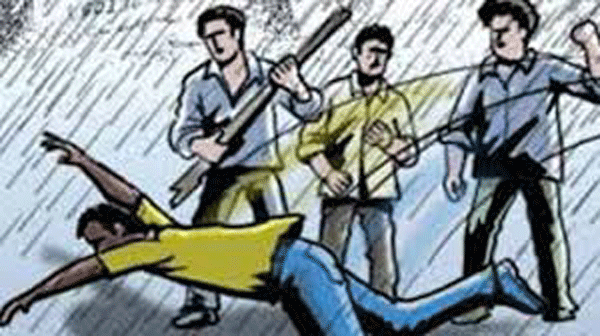 Alwar: A Haryana resident was lynched on Saturday in Ramgarh area of the district on suspicion of cow smuggling. The incident comes a year after a man, in his 50s, was beaten to death by a group of alleged cow vigilantes in Alwar.
The deceased has been identified as Akbar Khan. He was allegedly transporting two cows from his native Kolganv village in Haryana to Ramgarh's Lalwandi village when a group of residents beat him to death.
The body has been kept in Alwar government hospital, while police are probing the matter.
The incident occurred just four days after the Supreme Court asked Centre to consider framing a new law on lynching. A three-judge bench led by Chief Justice Dipak Misra said that "horrendous act of mobocracy can't be allowed" and asked the Centre to make 'lynching' a separate offence and bring in a law.
Last year, Pehlu Khan, said to be in his fifties, was beaten up along with other members of his family by a group of alleged cow vigilantes on National Highway 8 in Rajasthan's Alwar district. Khan was being treated in district's Kailash hospital where he succumbed to injuries.
A similar incident occurred in Uttar Pradesh last month when a frenzied mob allegedly lynched a 45-year-old over rumours of cow slaughter. The man's friend was seriously injured.