2014 looks forward to job offers in netting cyber crime; Platform provides ample opportunities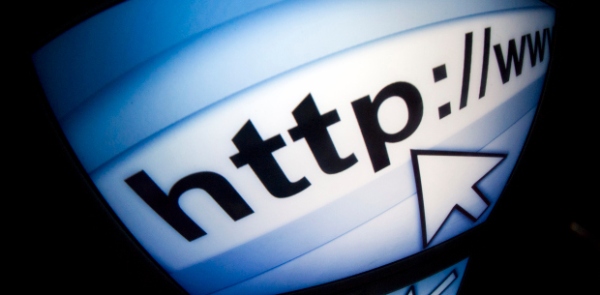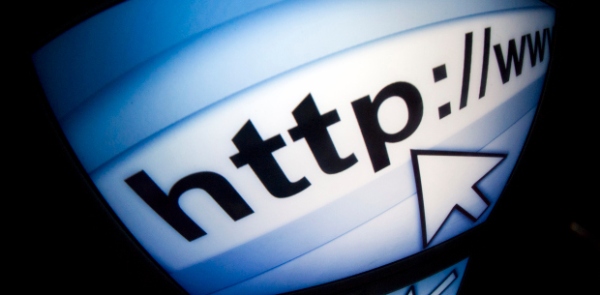 The virtual world of Internet through which we make all transactions is known as cyberspace and the laws governing this area are known as Cyber Laws. All internet users of this space come under the ambit of such laws as these laws carry a kind of universal jurisdiction. Though we have not understood the scope of Cyber laws since this is upcoming techno legal field, the opportunities available for Cyber Laws can be judged by recently published report which states that the Government's website -www.cyberorgindia.com – plans to create 80,000 jobs. According to the action plan and the implementing strategy discussed by the inter-ministerial group, India needs 80,000 professionals over the next five years to tackle cyber security challenges and issues.
In today's techno-savvy environment, the world is becoming more and more digitally sophisticated and looking like a global village. Internet was initially developed as a research and information sharing tool, and meant to be a pool of knowledge. As the time passes it is becoming more transactional with e-business, e-commerce, e-governance and e-procurement etc. But it has also opened a new door for criminal activities. These criminal activities are collectively referred to as Cyber Crimes. All the legal issues related to internet crimes are being dealt  with through Cyber-Laws.
As the number of internet users is on the rise, the need for cyber laws and their application is gathering a great momentum.
India has passed an IT Act 2000 and amended it in 2008, which has laid down stringent laws against those committing cyber crimes like hacking, sending objectionable messages or e-mails, cyber stalking, blackmailing, pornography and the crimes related to decency and morality along with related to Intellectual Properties, Copyrights, and Trademarks etc. So now there is a new field of law i.e. the Cyber Law. More and more youngsters must opt for this branch of law as the technology firms are growing up along with the dotcoms, which would provide these Cyber Lawyers/Cyber Security Professionals a lucrative job opportunity.
A cyber lawyer has to crack down cyber crimes like hacking, credit card fruads, protecting digital signatures to safeguard business transactions or encryption codes or electronic records etc.He has to deal with the cases of Intellectual Property laws or Copyrights, Software patents, Net Banking etc.One who wants to be a cyber lawyers should have the capability of analysing the problem along with an eye for details. Intellectual ability as well as ability to assimilate and observe, is also one of the pre-requisite. The person should be adept in handling computers and should be well informed with changing times. He should be quick witted and needs to be oriented to look web as an information provider.
Professional Courses carry a multi-disciplinary task as it a multi dimensional subject. While studying such a subject one needs to acquire knowledge of technology as well as laws governing different issues. These courses are oriented to support e-business. There are many short term and long term courses available online or offline, in this exotic subject of Cyber Laws. These courses would be helpful to all those who want to be aware with the world of Internet and work in modern technological environment.
As an individual one can study about Cyber Laws to know about ones rights and the kind of help available when ones rights are violated. Lawyers and law students can study about Cyber Laws to have an edge over the others and help themselves to move along with changing techno-legal times. Studying Cyber Laws can help the IT Professionals to provide better organizational security to their firms and let them know about the better legal aspects of the issues related to e-business. Even chartered accountants and banking professionals can gain by studying about the Cyber Laws and utilizing this knowledge in their field of application
Threats of forwarding mails..
We will see basic threats of forwarding e-mails.By forwarding e-mails you not only put yourself in danger but also put others whose e-mail is being forwarded by you.By your act you are unknowingly exposing more persons vulnerable for cyber attacks.By your forwarded messages other persons get many more mail ids which may not be relevent for some but for some you are providing ready data of mail ids of persons of your acquaintance,which can be misused.So while forwarding a message always delete the addresses of all previsou receipents/originators of the mail.
Allow chatting through social nets
Internet Crime in India has begun, although it is still at a nascent stage. It is wise to be aware of the dangers which Indian children may encounter & what precautions you as a parent can take. Most of us are aware about FACEBOOK, since this is the number one social networking site in India. Though there are divided opinions of people regarding uses of these social networking sites it will be better to have a look towards both the views. Social networking sites are the one stop destination for several players. The visit to the social networking sites in India has increased by 51 percent. About 19 million visitors have visited the sites in December 2012 in India. This has surpassed previous visitor's record in corresponding month last year.
There would be hardly any computer literate person who didn't know about FACEBOOK. The recent statistics shows that time spent online is growing at 3 times the overall internet rate. Social networks and blogs are now the 4th most popular online activity ahead of personal email. Social networking has emerged as a popular trend among youngsters these days. Use of this social networks helps in breaking the age long differences and reaching out to those who were insignificantly existent. New discoveries in technology are already making the world smaller place and now social networking has made it even smaller. Social networks are online communities focused on interaction among friends, families, and others who may share similar interests. Social networks allow people to communicate in many ways including email, instant messaging, forums, and blogs.
CHATTING is the most effective tool used via these social networking sites. Indian children too have been bitten by the chat bug. They forget the age old advice "DON'T TALK TO STRANGERS". Children may encounter people in chat areas who are mean, insulting, abusive, use vulgar and provocative words & sometimes maybe dangerous.
Teenagers are particularly at risk because they are more likely to participate in online discussions for friendship etc. Although most people in chat rooms appear decent and respectful in their virtual life they may not be so in real life. It is very easy to fool people online. Cyber stalkers &Pedophiles are now present in chat rooms even in India.
Pedophiles are those who intentionally prey upon children. On the web they pretend to be young children themselves, earn the child's trust and gradually seduce them into sexual or indecent acts. Often this happens as the unsuspecting parent sits in the next room. Children are easy targets as they are innocent.
Although not very likely, this risk does exist that while on chat, a child might provide information or arrange an encounter that could risk his or her safety or the safety of other family members. A Child may waste a lot of time in chat rooms and could increase your telephone expense if your internet works through a telephone line. Also this could sometimes also lead to chat-addiction.
The recent trend amongst Indian children of sending their snaps via e-mails to strangers is dangerous. Once in the wrong hands, a photograph can easily be used to harass or even blackmail a person. The age old advice "DON'T TALK TO STRANGERS" remains a golden rule.
More recent incidents  involving Indian children in cyber criminal activities are shocking and sad! We can see some of the available data regarding this usage of chat rooms by children. Not surprisingly, more than sixty percent of students in the age group 18-25 say they use web-based searches and email on a daily basis.  Additionally, more than seven in ten say they use instant messenger (71%) or visit social networking sites (77%) frequently. Close to two-thirds (64%) say the belong to 1 or 2 social networking sites similar to Orkut, Facebook or other. 15% say they do not belong to any social networking sites. 74% of social network users have given out at least some personal information, which can be used to steal their identity.83% of social networkers have downloaded content from another user. Content from untrustworthy sources can contain viruses, worms, or Trojan horses.
A TRUE STORY-Rajesh did not know what his daughter is doing on internet. When he finally accessed her profile, he was shocked to find that she was in touch with absolute strangers. Now he has installed software to keep her in check. Rajesh's 15-year-old daughter Akansha has around 2,500 profiles on her friends list on FACEBOOK — a third of who are people she has never met. Akansha has refused her father's request to be included in friends list because she thought it as an invasion on her privacy.
Many a times we find that parents are best friends of their wards. But here you will find that wards often refuse friendship requests from their parent's .Because they fear that their all activities in this virtual world can be observed by their parents.
So while chatting will remain part and parcel of this Social Networking Sites, what as a parent you can do is follow below mentioned golden rules.
1)      Allow allotted time slots for chatting to your wards.
2)      Know your wards screen/profile name.
3)      Make yourself comfortable with these SNSs.
4)      Get your own profile on these SNSs.
5)      Join your wards profile as a friend.
6)      Consult Cyber Experts in case you find any difficulty in tracking your wards activities, since they are the experts who know various ways to track these types of activities.