Nagpur: The 1ST Annual Conference on "DENTAL IMPLANTOLOGY" — "IMPLACON 2017" is being organised on January 6, 7 & 8, 2017 under the aegis of Society of Dental Implantologists at Hotel Radisson Blu, Wardha Road, Nagpur. This will be a maiden attempt on the subject in Central India and shall open a new horizon in Implant Dentistry.
Speakers of national and international repute will speak on clinical issues with scientific data. This conference will also try to bridge the gap of clinic-intuitive approach and bursting technological advancements Specialists.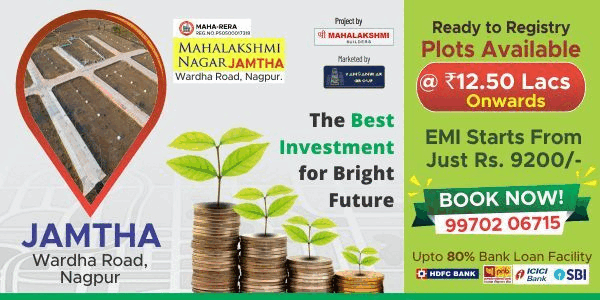 There are two Preconference Workshops: Basic Implantology and Sinus Lift. They are designed to accommodate "needs" of general dentists and all round knowledge in Implantology. Dr. Kiran Kelkar, Consultant, Gerson Leharman Group, New York will be Mentor and Speaker for Sinus Lift Workshop. The will be only 20 seats for this workshop.
Dr. Tarik Patel, Prosthodontist & Impalntologist, Maulana Azad Institute of Dental Sciences, New Delhi will be speaker and Mentor for Basic Implantology Workshop.
Galaxy of speakers attending the conference include Dr. A. Kumarswamy, Mumbai, Dr. Amol Thorat, Mumbai, Dr. Komal Majumdar, Mumbai, Dr. Mahendranath Reddy, Hyderabad, Dr. Mohit Kheur, Pune, Dr. Ramesh Choudhary Bangalore, Dr. Vijay Deshmukh, Pune & Dr. Vipin Mahurkar Mumbai.
Inauguration of the Conference on Dental Implantology in Central India will be on Jan 7, 2017 at 11 am at Hotel Radisson Blu, Nagpur. Dr Rajiv Borle, Registrar, DMIMS, Sawangi will be the chief guest & Dr. Sunil Gupta, Diabetologist & Director Sunil's Diabetes Care n Research Centre, Nagpur & Dr. Vinay Hazarey, Dean, GDC, Nagpur, Dr. Usha Radke, Dean, VSPM Dental College, Nagpur, Dr Pakhan, Dean, SPDC, Sawangi, Dr Ashish Pandey, Dean, SDK Dental College, Nagpur will be the Guest of Honors.
Dr. Deepak Kamdar is Organizing Chairman while Dr. Mohit Zamad is Founder & Organising Secretary of IMPLACON backed by a team of efficient members who are looking after various department of the conference. Organising Committee includes Dr Rahul Atara, Dr Anand Raj, Dr Harsh Arya, Dr Pravin Sundarkar, Dr Pranav Ingole, Dr Akshay Daga, Dr Aakanksha Zamad, Dr Lokesh Daswani, Dr Abhay Ghodkhande, Dr Nakul Rathi, Dr Vinay Kothari, Dr Akshay Mishra, Dr Swapnil Kalamkar, Dr Prachi Raj, Dr Poonam Raisoni, Dr Shweta Jain, Dr Reecha Sugandh, Dr Deepali Mandhanaa who are working hard to make this conference a memorable one. Details CAN be had from Dr. Mohit Zamad Mob. No. 09766590747, 9730037000 or www.implacon.com or email implacon2017@gmail.com.