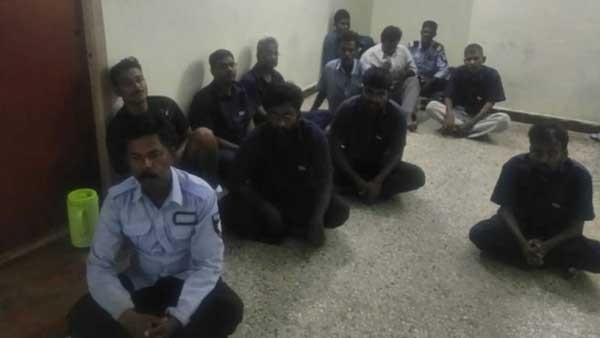 Dramatic visuals have emerged of lawyers thrashing 17 people, arrested for alleged sexual assault on a minor girl over a period of time, at a Mahila Court in Chennai.
The 17 people, most of them security guards and maintenance workers of an apartment complex in Chennai, were arrested today, police said.
The arrests were made following a complaint by the victim's father that his 11-year-old daughter was sexually assaulted by several men in the apartment complex.
The victim identified all the accused, police said.
The arrested include security guards, plumbers, electricians and others engaged in menial jobs, they said.
All the 17 were produced before a court which remanded them to judicial custody till July 31.
The footage purports to show several lawyers thrashing the accused at the court complex.
The shocking repeated sexual assault came to light after the victim, a Class 7 student, narrated her ordeal to her elder sister.
The sister informed their parents who lodged a police complaint on July 15.
"The girl has said that she was molested by 11 people and has identified 17 persons (including accomplices of the alleged perpetrators of the crime)," a senior police official told PTI.
The official said the girl was first sexually assaulted by a lift operator and later several others joined in the assault.
At least four of them have confessed to the assault, while two others said they had molested the girl, the official said.
Police said further investigations were on and CCTV footage would be analysed.
"We are taking it as a special case and working on it," the officer said.