15th BSNL Lawn Tennis contest begins in city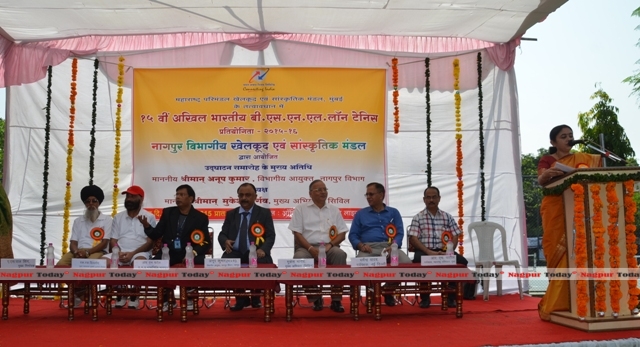 Nagpur: The 15th All India BSNL Lawn Tennis Competition commenced on Thursday in the city. The competition, being organized under the auspices of Maharashtra Circle Sports and Culture Board, commenced at Officers' Club, Civil Lines. The Divisional Commissioner Anoop Kumar inaugurated the event while Chief Engineer (Civil) Mukesh Bhargav presided over.
The introductory speech was made by R N Patel, Senior General Manager Telecom and Chairman of Organising Committee. Others who were seated on the dais include Dharmendra Yadav (Observer) BSNL Corporate Office, Chief Referee Amrut Surinder Pal Singh, Observer Maharashtra Circle, Mumbai, and others. The programme was ably conducted by Shweta Shelgaonkar, Deputy Divisional Engineer (RTTC), Nagpur.
In all nine teams of Bharat Sanchar Nigam Limited's various regions are participating in the competition. A total of 21 matches will be played – 7 matches at Officers' Club and 14 matches at Gondwana Club.
The results of first and second round of matches are as follows: