14-month old Yashneel's fate likely to be decided on Thursday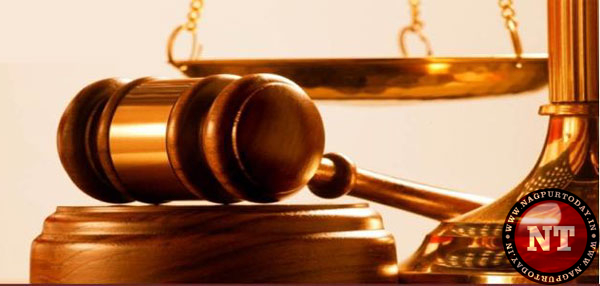 Nagpur: Picture this. A 14 month old baby boy caught in the legal rigmarole as the two parties are claiming authority over him. No its not about a husband and wife fighting over custody of child, but the famous case of Yashneel whose biological mother is claiming that her husband had sold them to the couple who reportedly adopted the child. Now the long drawn legal battle is drawing towards its end.
Child welfare committee (CWC) on Tuesday heard Yashneel's biological mother Rachna Tarale and also the Deogade couple on the controversial adoption case. The committee is now likely to pronounce it's verdict on Thursday deciding the fate of Yashneel who is now caught in a bizarre legal tangle.
Yashneel's adoption by Deogade couple by a deed before sub-registrar has been challenged by his biological mother Rachna claiming that he was sold for Rs60,000 by husband Nitesh. She has claimed that Nitesh had procured her signature on the adoption deed by deceit claiming that it was their marriage document. The child, born in April last year, was given to Deogade couple by Nitesh in July when he was around two-and-half months old. In August last year, Rachna approached Shanti Nagar police station claiming her son was sold. Police have registered offence of trafficking against Nitesh last week after a prolonged delay of 10 months. The cops did not arrest Nitesh for reasons best known to them.
Rachna had also approached the District child protection officer Mushtak Pathan from State women and child development department. Pathan had also earlier referred the matter to CWC which too had indicated an offence should be registered in the case.
Woman Sub-inspector Sarita Yadav of Shanti Nagar police station is learnt to have pleaded with CWC to take final call on the case. As police did not rescue the baby so far despite registering the offence, Yashneel was presented before court by Deogade couple. The couple had initially did not bring the baby.
WPSI Yadav had to take tough stand to ensure Yashneel was brought by Deogade couple. Rachna is learnt to have broke down after seeing her child before CWC. She was being assisted by Umesh Choubey's team member Sunita Thakre who is also trying to rehabilitate Rachna who has been deserted by Nitesh too after she protested selling the baby.