Nagpur: In a significant development, 13 farmers of four villages in Hingna Tehsil on Thursday handed over their consent letters to District Collector Sachin Kurve on giving their lands for construction of Nagpur-Mumbai Expressway. The EWay will pass through 20 villages of Hingna Tehsil. The 13 farmers who gave their consent letters belong to Khapri (Gandhi), Savangi, Bhansoli (Lodhi) and Haladgaon.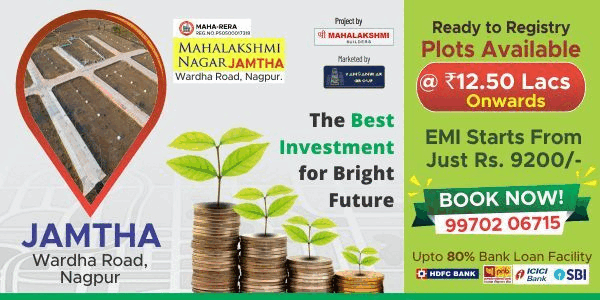 The consent letters were handed over to Kurve at a meeting held at Chhatrapati Shivaji Hall at Collectorate. Sub-Divisional Officer of Nagpur Rural Balasaheb Kolekar, Hingna Tehsildar Pratap Waghmare and farmers were present on the occasion.
Mumbai Nagpur Expressway (named Maharashtra Samruddhi Mahamarg) is the proposed 710 km expressway between Mumbai and Nagpur. The expressway will connect Nagpur, Amravati, Aurangabad, Ghoti with Mumbai and will be a six-laned. It will be completed in phased mannered. It would be completed in a time-bound manner by 2019. In phase I, land acquisition and construct a four-lane road and in second phase it will would be expanded as a concrete six-lane road with services roads, tunnels, and flyovers of the project.
The 20 villages of Hingna Tehsil through which the Expressway will pass include Shivmadka, Gumgaon, Godhni (Rithi), Dhanoli (Hingna), Vadgaon Gujar, Menkhat, Datala, Salai Dabha, Sukdi (Gharpure), Waifal (Rithi), Pimpaldhara, Kinhi, Khapri (Gandhi), Borgaon (Rithi), Khairi (Khurd), Ghodeghat, Savangi, Bhansoli (Lodhi), Haladgaon, and Vadgaon Bakshi.
The remaining farmers are likely to hand over their consent letters in the coming Navratri festival, Kurve said.