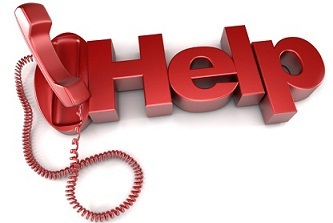 Nagpur News : Termed as first of its kind, 1091, a toll-free helpline number for women in service for 24 hours, was introduced to provide immediate help to the women troubled by eve-teasing, sexual harassment and any other kind of violence. However, you can enjoy he service only if you are the Idea and Reliance service users. For other users- Airtel, Vodafone, BSNL and Tata Docomo-it shows the number does not exist.
Though toll-free, for other users, the callers have to apply the city code (0712) before 1091 and will be even charged for it. TOI called helpline number from all service providers but could get it only through Idea and Relaince without applying city code. The helpline number was introduced in 2008 all over India by the state police authorities. During the launching, it was informed that the number is toll-free but the limitations were not being told.
After Delhi's brutal gang rape incident, the safety of women is a major issue for all cities. However, for Nagpur women, it seems to be not.
It's almost four years passed when the helpline was introduced for women in distress. The number was activated for any callers to report women abuse without having to visit a police station. Earlier, the special cell to receive the calls was set up adjoining the police control room. Later, it was shifted to crime branch office.
Madhao Giri, Senior police inspector of Crime Branch told that it's more than two times; they have sent an application to the telecom services. "Still, there is no response. Soon, we will again send the letter to start the services," he said.
"1091, the number is very much like emergency number 100 or 101. Not only should be toll-free but also there is no need to apply the city code," added Giri assuring that the problem will be solved soon.
Interestingly, there is only one female cop present to attend the calls for the day shift. During night, the calls are attended by male cops. Any women victim will always hesitate to tell any problems to male cops.
Calls made on the helpline would be referred to the control room officers.It was shocking to learn that many cops from crime branch are unaware of the women helpline cell at the building.
Though four years has been passed for the number but only few women are aware of the number. Women cops at the crime branch told that they have paste the posters of helpline numbers at all school, college and other public places.
A cop informed that hardly around 25 calls are received in a month by them and mostly are done by housewives who complained about their husband. There are no Quick Response Teams, no female in charge for the cell.