Chief Mentor, Chief Idea Farmer at Lemon Ideas, Former VP-Learning & Development, Global Logic Deepak Maneria to mentor and guide these 15 youth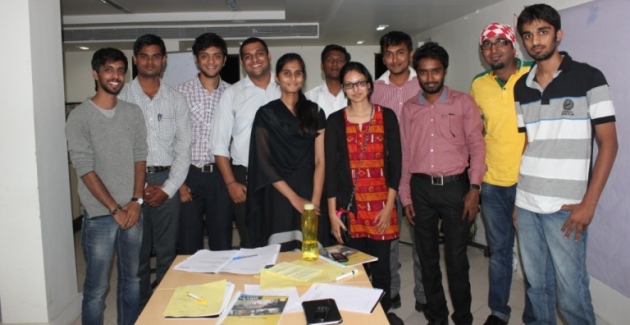 Nagpur Today.
At a time when everybody is concerned by his or her self, his or her own business, making money for one's own self or family, Nagpur based Lemon Ideas have gone beyond the definition of selflessness and to put back into the society what they have achieved, to help others realize their dreams, and channelize young people, mentor and give right direction to their ideas, support those who have no means of achieving their dreams, a first of its kind programme was launched by Lemon Ideas called CEO@10k.
With a purpose to encourage the young and ignited minds, city-based organisation Lemon Ideas is all set to provide the much-needed ingredients including an office platform, resources, funding and mentoring that are needed for starting one's own venture  and carving a niche career. 15 youngsters from all walks of life including Psychology, engineering, medical and business management have been chosen to take part in First of its kind program CEO@10k.
CEO@10K has taken its maiden launch and Lemon Ideas have finally got the college baked, fresh, hot and smart brains to serve the Industry & Market needs with their unique Ideas & Efforts.
These are the 'CHOSEN 15' passionate and courageous candidates out of the more than hundred who had applied, who endeavored to get what they deserved – 'A Chance'. This chance is provided in the form of an Office Platform, Resources, Funding and Mentoring by Lemon Ideas to these 'Fifteen' to-be Entrepreneurs. They have started their journey from the November 12.
For the next 3 weeks, they are going to go through some of the most sought after mentoring and practical session of their life, only to bring out the Innovator/ Entrepreneur out of them. This 21 days experiential learning programme is designed to give them a fight against themselves and the competition outside.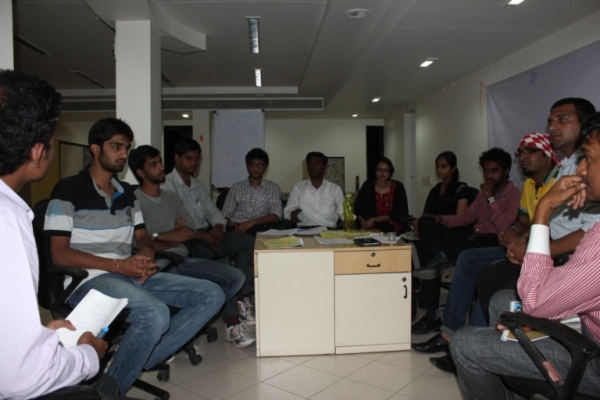 On November 14these candidates after discussions and strategy formulation among themselves and guidance from their mentors zeroed on to 2 ideas out of 77 pre-ideas. They will in the coming days approach the real market with their innovative business ideas. They will work in a team under the able guidance of their Mentors.
Speaking with Nagpur Today the Chief Mentor, Deepak Maneria, Chief Idea Farmer at Lemon Ideas, Ex- VP-Learning & Development, Global Logic, said, "We are hopeful that at least 2-3 pre-designed exclusive idea – Stories will soon be introduced in the industry in the upcoming weeks, with enough potential to inspire the young minds.
Also sharing their insight of what experience will these selected candidates will through mentors Amol Mourya who is a competent professional in corporate training and Abhishek Chaterjee, COO at creative trainers, said, "We really want to showcase the potential of the youth and appeal for giving them a chance. If they are able to turnaround an idea into a reality, in these simulated 21 days; there is no reason that can stop them in real life. They deserve a chance to experiment and expect support from our society and ecosystem."
These young soon to be entrepreneurs shared their enthusiasm and plans with Nagpur Today and said, "What a perfect platform this is. Since, we will be getting on field experience as well as financial backing. The icing on the cake will be the ability to engage directly with establish expertise who have made their mark in their respective fields. This will be a hugely and highly educational experience for us." A dream transformed into a reality, is what we foresee!