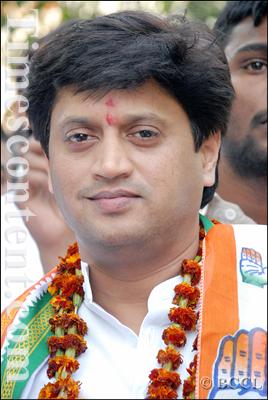 Nagpur News : Maharashtra's Minister of State for Finance and Planning Rajendra Mulak has firmly pressed for the development issues concerning Nagpur and Wardha in the Planning Department meet held in Mumbai. Mulak has managed to raise the funds to Nagpur and Wardha by Rs 15 crores and Rs 10 crores respectively. In all, Rs 175 crores have been sanctioned for Nagpur and Rs 85 crores for Wardha. While his efforts lay in the fact that he represents Nagpur district and serves as the Guardian Minister of Wardha, political experts feel otherwise. They have termed his move as the strategic preparations for the next Lok Sabha polls.
If sources are to be believed then the present MP from Nagpur Vilas Muttemwar is facing all round opposition within his party circles. Senior Congress leaders and party workers are not willing to buy the theory of repeating similar candidate in every election. The increasing factions within party are not hidden to anyone. The workers too are seeking the change. Mulak is trying to turn this wave in his favour using his political clout and planning to contest from Nagpur Lok Sabha constituency.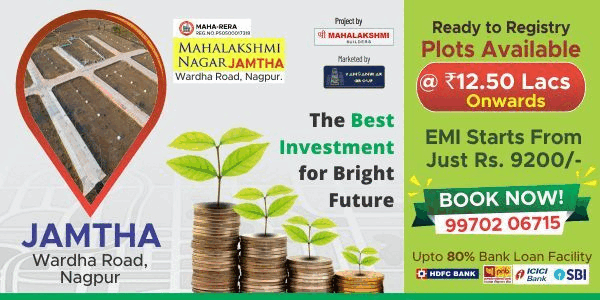 The present Wardha MP Datta Meghe had already announced an year back that he would not enter the next poll fray but wished to project his son Sagar Meghe in his place irrespective of the party to which Sagar belongs. Sagar can easily secure candidature from BJP. If he goes with NCP then its Supremo Sharad Pawar would negotiate for Wardha seat from its alliance Congress in favour of Sagar during seat sharing process. Now it's up to Congress to decide upon.
Sensing this undercurrent, Mulak has smartly increased his activities in both Nagpur and Wardha LS constituencies. He has been pushing to ensure candidature for his friend and brother-in-law Sagar from Wardha on Congress ticket.
On another track, Sagar seems to be more interested in getting his younger brother City Youth Congress president Sameer Meghe to contest from Wardha. However, their father wanted Sagar on the front as he has more political experience. It remains to be seen which way the tide would turn.
Meanwhile, Mulak has actively increased his penetration towards party, government and grass root workers. It is for his poll strategy only that he managed to squeeze out more funds for Nagpur and Wardha district planning committees (DPC). For the last two years the budget for Nagpur had been stagnant at Rs 160 crores.
The meeting held in Mumbai was presided over by the Chief Minister Prithviraj Chavan, deputy CM and state's finance minister Ajit Pawar and minister of state for finance and planning Rajendra Mulak were mainly present.