Work on Ayodhya Ram temple to begin in January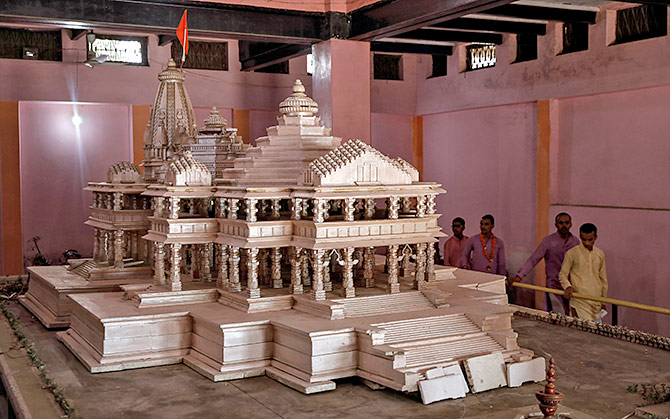 Work on the foundation for the Ram temple at Ayodhya would begin this month and construction of the temple complex is expected to conclude in about three-and-a-half years, Swami Govinda Dev Giri ji Maharaj, Treasurer of Shri Ram Janmabhoomi Teertha Kshetra Trust, said on Monday.
"How the foundation shall be built, that has been decided just now. The excavation has begun but the actual foundation construction has not begun.It will start ithis
January," he said.
He was asked if the formal construction of the temple has begun, and if not, when it is going to begin.
Asked about the total cost of the project, he said he "guessed" that the cost of the main temple within the boundary should be between Rs 300 crore to Rs 400 crore.
The total cost could be over Rs 1,100 crore, which includes the Rs 300 crore to Rs 400 crore for the main temple and the development of 67 acres (at the complex), he said.
He said the construction of the temple is likely to be completed in three to three-and-a-half years.