Woman raped at gunpoint in Kapil Nagar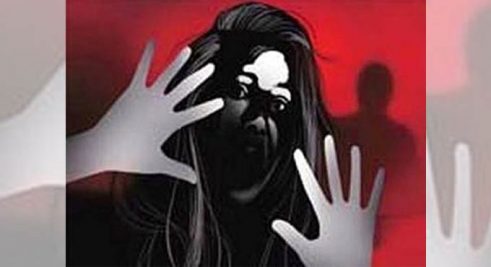 Nagpur: An Engineer was booked by Kapil Nagar Police for raping a married woman at gunpoint. The accused also filmed pornographic videos of the woman and made the video viral on social media.He also forced her daughter for physical relations, police officials said.The accused is identified as Nanak alias Balu Lata Prasad Yadav (43), a residentofPlotNo.10,RamaiNagar, near DurgaTemple,Kapil Nagar. According to police, the accused is a civil engineer.
He has three children and a wife. The victim lives near his house. She is married and has a 19- year-old daughter. Nanak developed contact with the woman. She fell in love with the man. When ever his wife was going out,the accused used to call the woman at his home for physical relations. The accused used to force her for the relations.
He filmed videos while exploiting her. When the woman started avoiding him, the accused started pressurising her. On January 4, he called the woman at his place. When she refused to come, he went to her house and threatened to kill her with by pointing a pistol at her. He also shared the videos on the social media. An offence under provisions of Indian Penal Code was registered by Kapil Nagar Police.