Where to Gamble in Nagpur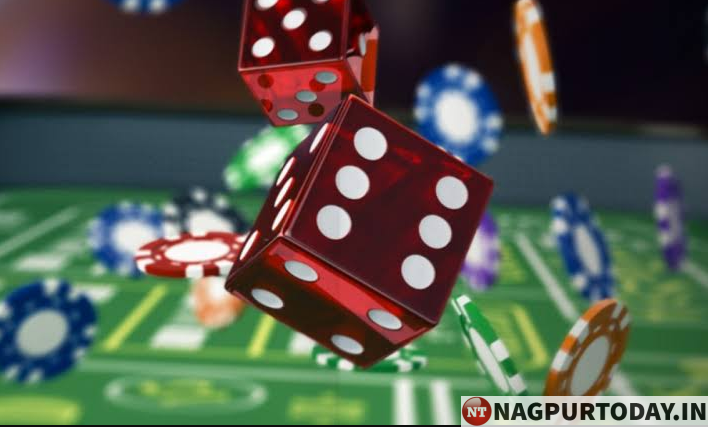 Unfortunately, if you are a fan of gambling and wish to visit a land casino, you will not find any options in Nagpur. As part of the state of Maharashtra, there are no gambling activities offered. However, you do have some amazing options if you are willing to travel a short distance to Goa. This location is home to some of the best casinos in all of India and you will find land based venues as well as offshore sites that are operating casinos aboard a boat on the river.
Check out some of the great casino options that are available in Goa and visit for the day, a weekend, or a complete holiday to enjoy the best gambling in India. These venues all operate legally and offer an excellent way to enjoy the endless thrills of live gaming. With top games, great environments, and added amenities, you can't go wrong when you visit these top-rated venues.
Deltin Royal Casino
As part of the respected Deltin Group, Deltin Royale is one of the most popular casinos in Goa. It has a reputation for being a gamer's paradise and offers a true Las Vegas experience. This casino is one of the offshore casinos in India, which means it is operating upon a boat in the Mandovi River. If you are a fan of thrilling card and table games, this is the casino for you. You will find a Royale Poker Room that is dedicated to various poker games and here is also a Taash Room where you can find Indian Flush.
In addition to meeting your gambling needs, this Indian casino also offers appealing options when it comes to satisfying the appetite. The signature restaurant, Vegas, offers an amazing buffet spread. If you want to relax and unwind, the Whiskeys Lounge is the perfect spot and you will find the world's best Single Malts and hand-rolled cigars.
There is an entry fee to get in, which is 2,000 Rupees per person Monday through Thursday and 3,000 Rupees on Friday, Saturday, and Sunday.
Casino Pride
Casino Pride is another popular offshore boat casino that is rated as one of the best casinos in Goa. Here, you will find live gaming every day of the week and morethan 500 guests can comfortably play on the casino floor. This venue is known for offering a great assortment of card and table games and you will enjoy the endless thrills of Baccarat, Rummy, 5 Card Poker, Andar Bahar, Texas Hold'Em, Roulette, Blackjack, and Casino War. This casino is best suited for those that appreciate card and table games, though there are many slot machines offered.
As for added extras, you will enjoy multi-cuisine restaurants as well as a full bar. There is even a barbeque that is held on the Weather Deck. This venue is not just for the adults. Those traveling with kids will be able to entertain them with a special room that is packed with electronic games and other things to entertain children of any age.
Casino Palms
Casino Palms is one of the few casino hotels that are located in Goa and it is a top choice for guests that are seeking a great family experience. The hotel is situated right near the beach, so you can enjoy a great day with the family and then hit the casino floor at night. The casino floor is home to some great games like blackjack, baccarat, roulette, and many slot machines. If Lady Luck is on your side, you can walk away with some great profits by playing the games here.
In addition to the great gaming floor, the venue offers an amazing hotel where you can enjoy a restful evening or take in some great food at the Pan-Indian restaurant. There are two bars as well as a spa and hotel pool.
Casino Paradise
If you are looking for the largest casino in the area of Nagpur, be sure to visit Casino Paradise in Goa. This casino is home to a 5000 sf gaming floor that is loaded with exciting games. You will enjoy the best possible experience here as the venue is decorated and designed to enhance your enjoyment. All of your favorite games are offered from Digital Roulette, to blackjack and many slot machines. Casino Paradise is the best option if you are seeking a complete gambling experience with a Vegas feel.
If you want to take a break from the gaming experience, be sure to check out the dining options which include three different restaurants. There is also a spa on site as well as a steam room, sauna, and cooling pool. Casino Paradise is a leading destination for any fan of gambling and is one of the largest casinos in all of India.
Online Options
If you do not wish to travel at all and want to still enjoy some amazing casino action, you can find some great offshore online sites that cater to Indian players. Here, you can play all of your favorite games from home and will have the chance to wager and win just as you would at your favorite land casino! Online gambling has become a leading choice for players who do not have easy access to any of the operating land casinos in India.