VTA meets Mayor, suggest fresh green lungs for City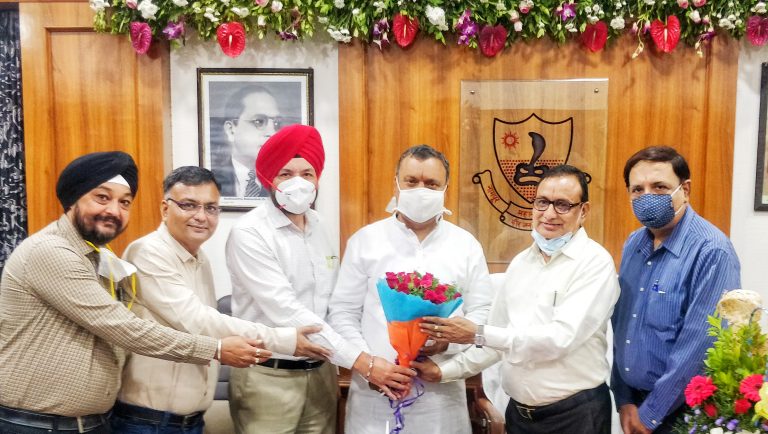 A delegation of Vidarbha Taxpayers Association (VTA) led by its president Shrawan Kumar Malu met Dayashankar Tiwari, newly elected Mayor of Nagpur City.
Congratulating Mayor for his achievement, VTA president Malu wished him all the success for his tenure. Malu said, although this Mayor has very short tenure, but we strongly believe that he'll succeed in bringing much relief to the citizens facing many crisis, mostly due to pandemic with his knowledge of ground realities.
Tejinder Singh Renu, secretary VTA suggested Mayor Dayashankar Tiwari that in order to generate more green lungs for future, NMC should mark portion of land in each zone wherein citizens can plant a sapling in memory of someone or for sake of greenery, whereby NMC can also easily maintain it and with time it will be future's garden and much needed green lungs generating oxygen & fighting pollution.
Likewise VTA also suggested that a competition can be initiated between NMC zones for sake of cleanliness, so that such compitition motivates respective zones to perform better in public interest.
Mayor Dayashankar Tiwari appreciated the suggestions given by VTA and assured that he'll soon study more on the subject and do the needful. Also present in delegation were VTA joint secretaries Amarjit Singh Chawla & Rajesh Kanungo.